Secure better rates and save money on your energy bills.
Bowls NSW has partnered with Make it Cheaper to provide clubs and their members a free energy comparison to find competitive rates.
To date we have found savings of over $150,000 for NSW bowls clubs and their members.
Find out if you could save money with a free energy comparison
Find savings with a FREE
Energy Comparison
Upload a PDF of your energy bill for a quicker comparison

Enquiring for:
Back
Please confirm your details to obtain a free quote.
Thank you
One of our energy experts will be in touch shortly.
---
---
Make it Cheaper made it easier for Moruya Bowling Club to find a new energy deal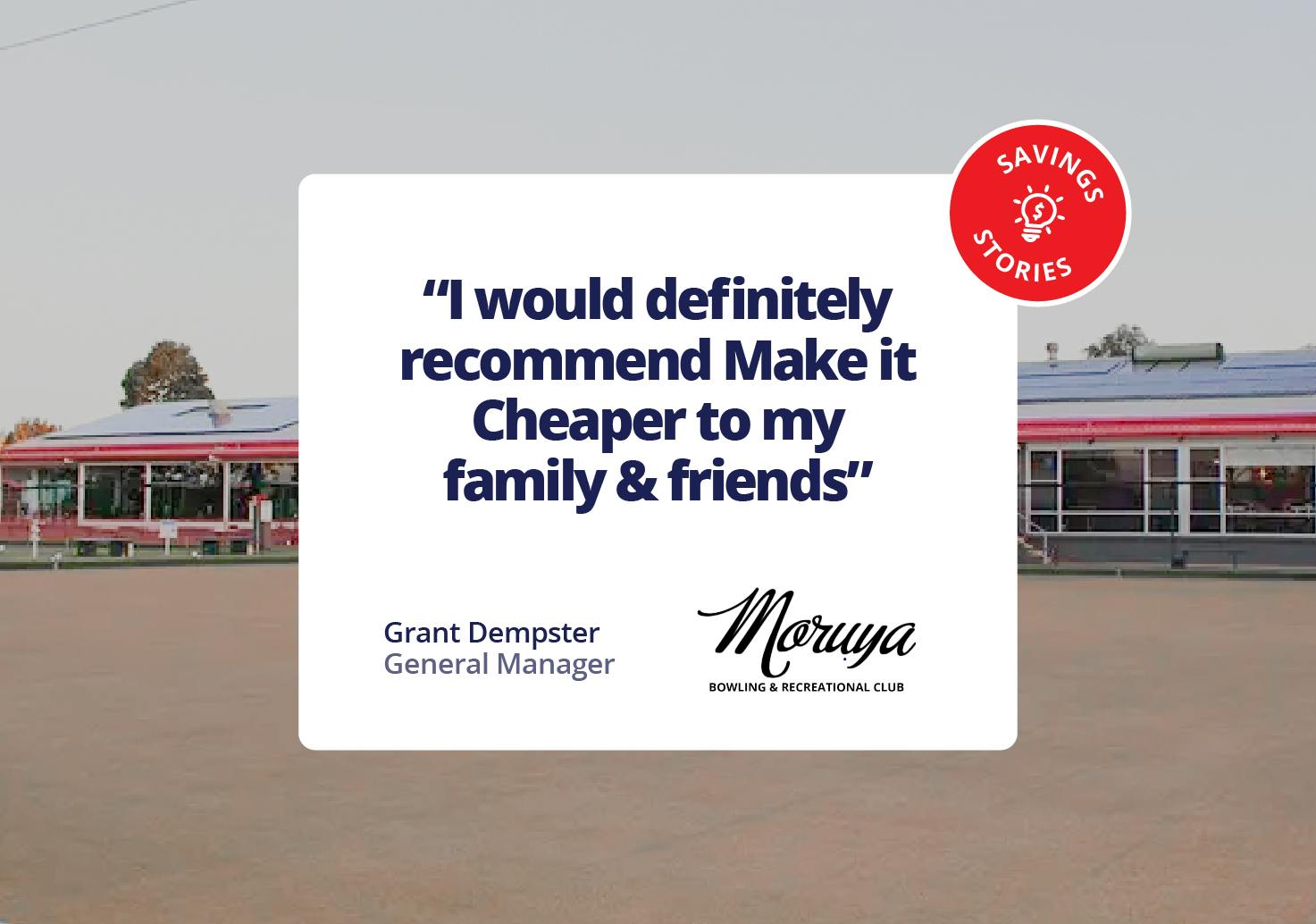 Grant Dempster, General Manager of the Moruya Bowling Club contacted the commercial energy experts at Make it Cheaper to secure a new energy contract.
Make it Cheaper went out to tender on behalf of the Moruya Bowling Club, this allowed Grant to review multiple quotes and contract terms to secure competitive energy rates for the club.
He said that the best thing about the whole process was that; "Make it Cheaper did the leg work of organising an electricity contract for me."
Grant said he would definitely recommend Make it Cheaper to his family and friends.