Availability of Energy Providers
Make it Cheaper provides energy comparison and brokering services through multiple retailers.
This table provides information based on our retailer relationships which can vary by state by state, energy classification and at times commercial relationships may impact what retailers or plans are made available.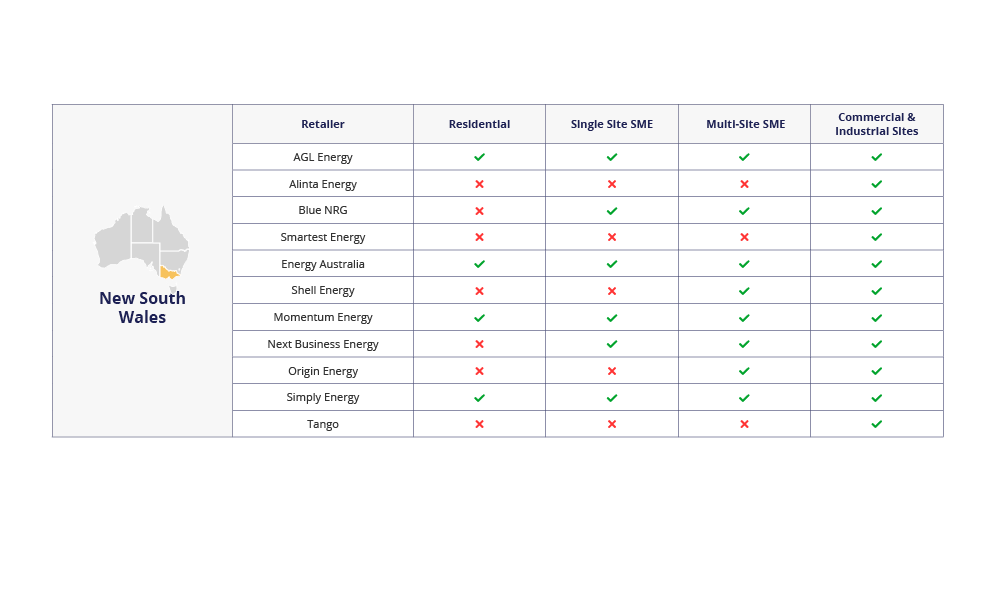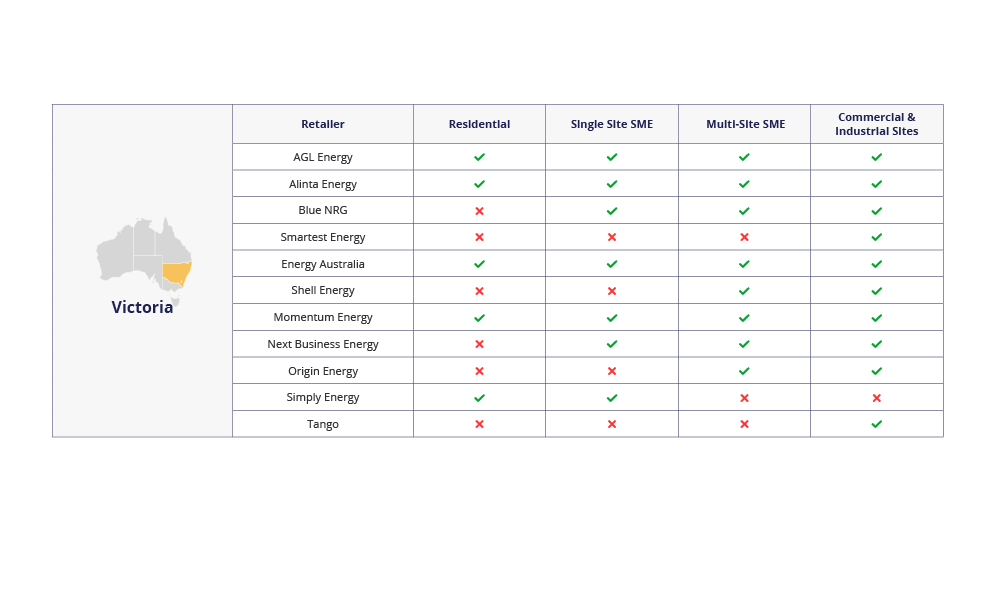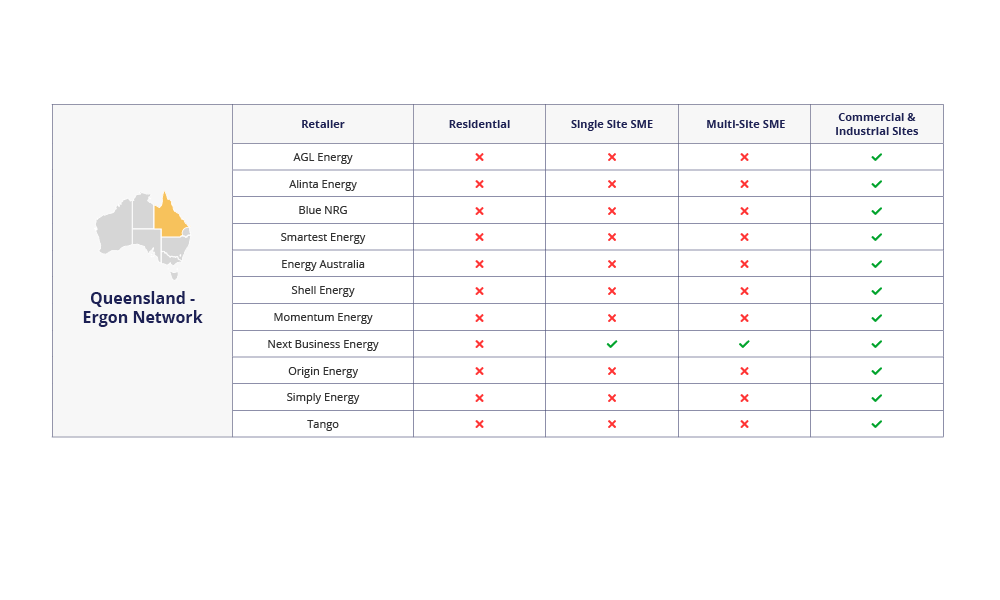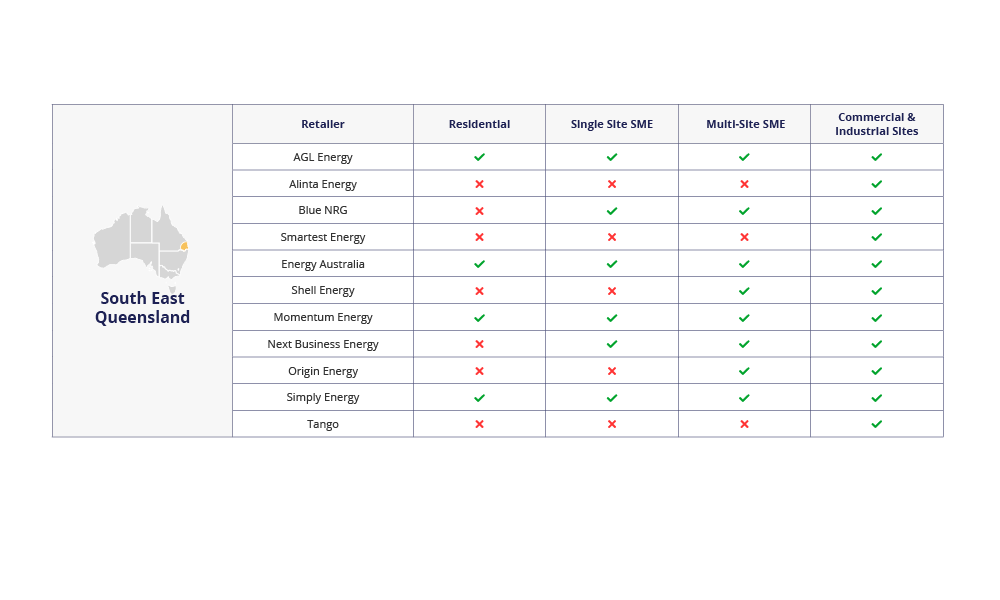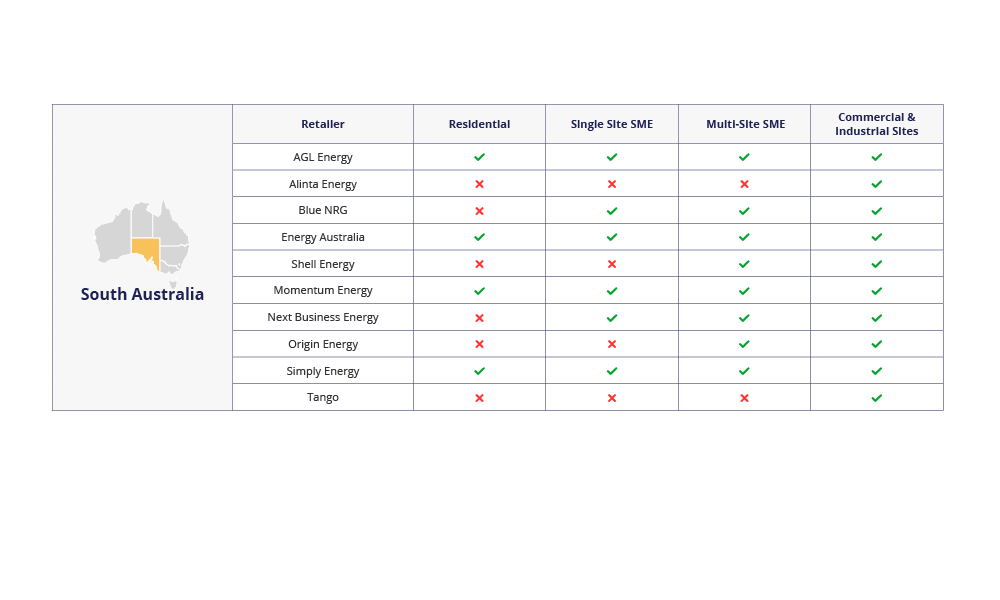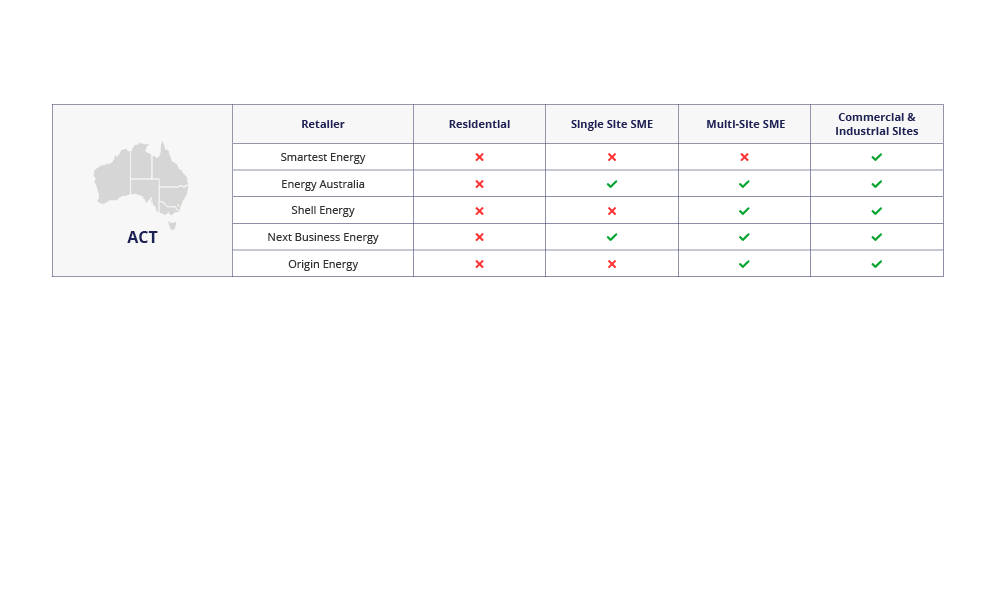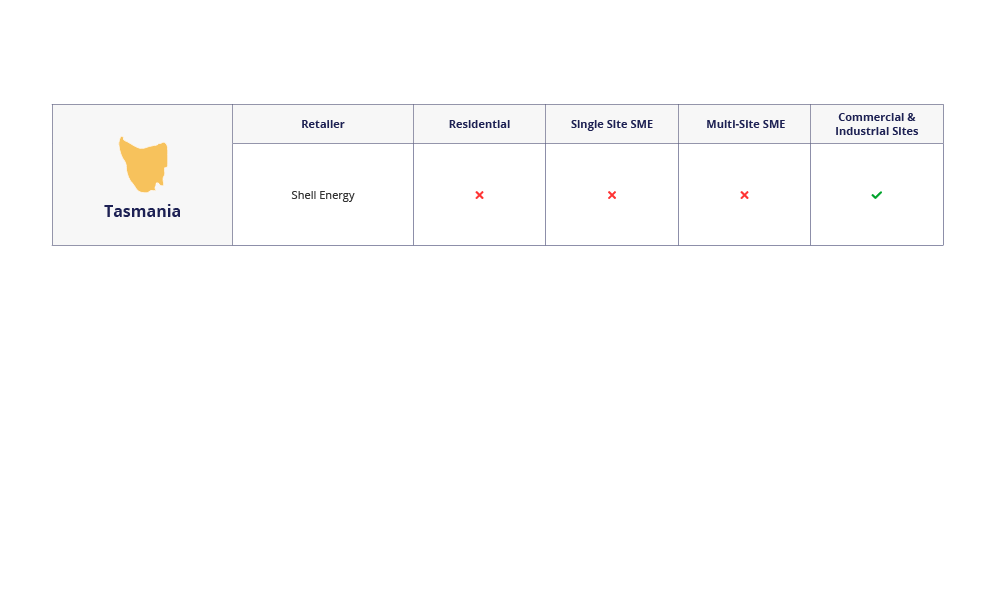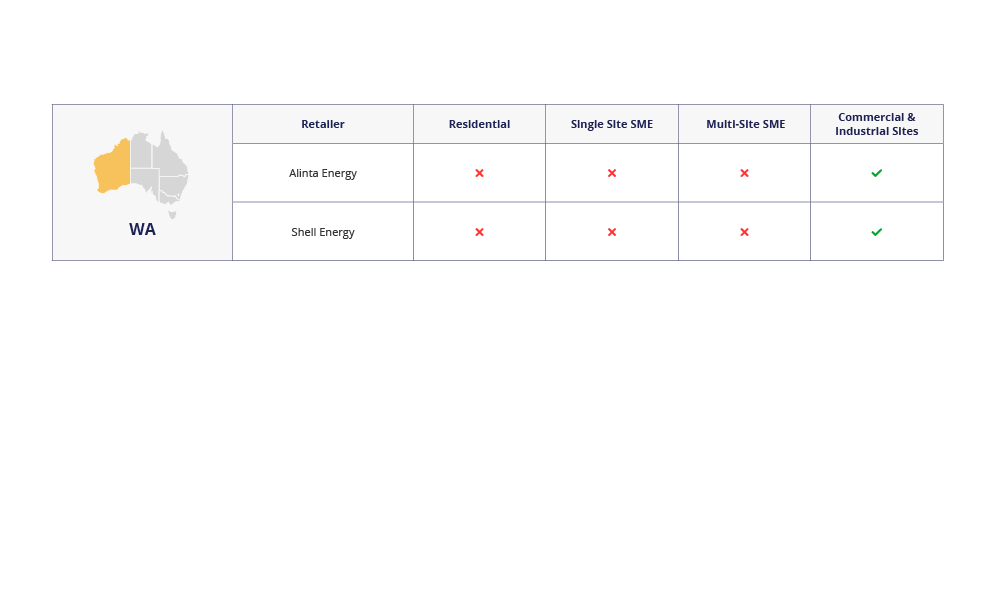 Full List of Retailers
For a full list of all retailers that service NSW, QLD, VIC, ACT, SA and TAS please refer to the following industry bodies:
The Australian Energy Regulator (AER) – A full list of the Energy retailers that operate in SE QLD, NSW, ACT, TAS and SA can be found here
The Essential Services Commission (ESC) – A full list of the energy retailers that operate in VIC can be found here
Commissions
Make it Cheaper receives a commission from retailers for carrying out the services needed to implement energy contracts on their behalf.
The commissions for 24-month plans range from:
Residential plans – Between $100 and $190
Business plans (single site to multi-site) – Between $135 and $2,400