Switch to a cheaper business electricity deal today
We know that running a business is time consuming, which is why we're here to save you time and money. Compare plans to find a cheaper deal with us.
Find savings with a FREE
Energy Comparison
Upload a PDF of your energy bill for a quicker comparison

Enquiring for:
Back
Please confirm your details to obtain a free quote.
Thank you
One of our energy experts will be in touch shortly.
---
Speak to an Energy Expert
1300 957 721
---
The easy way to compare business electricity plans
It takes just one phone call to start saving money for your business. At Make it Cheaper, we're dedicated to saving Australian small to medium businesses time and money.
In fact, we've found that 4 in 5* Australians are overpaying on their energy bills and could reduce their costs by switching to a different plan from one of the retailers on our comparison panel. Let our business energy experts at Make It Cheaper help you switch and save today.


How does it work?
Simply enter your details in the form on this page or call us on 1300 957 721 and have a recent electricity business bill from your business ready. We'll use your actual usage details, current rates and discounts and compare them to what you would have paid on a recommended plan from our panel of multiple retailers.
If you're happy with our recommended retailer or plan and the savings you could make, we'll even switch your account for you - it's that easy.
This means we save your from dealing with retailers directly as we'll handle the whole switching process and all the paperwork for you over the phone. With all the time and money we'll save you, you'll be able to focus on all the bigger things in your business.
For more information on how to the switching process works, head here.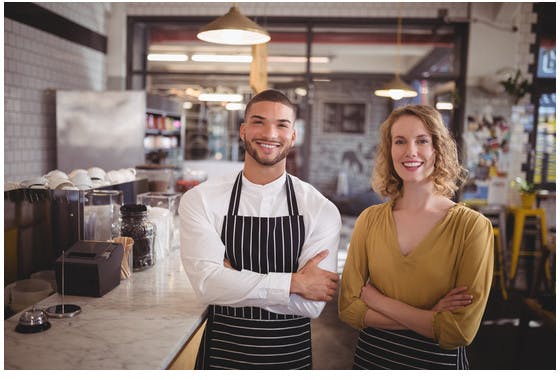 How much can I save?
On average, we've found businesses could save an average of $1,100 per year* by simply switching to a better offer from one of the retailers on our panel.
Note that individual savings will vary depending on your business' usage, existing rates and discounts, and the rates and discounts available from our panel at the time we perform your comparison.
If we cannot find you a saving compared to your existing electricity or gas plan, we will not recommend you switch you retailers as per the Make it Cheaper Savings Guarantee. Contact us today to find out how much we could save your business.


What retailers can I switch to?
Make It Cheaper is devoted to finding you a more competitive energy deal for your business by comparing some of Australia's leading energy suppliers. We'll take the hard work involved in comparing business electricity plans from you, and make switching that much easier. Our panel of energy suppliers include: AGL Energy, Alinta Energy, Blue NRG, Energy Australia, ERM Power, Momentum Energy, Next Business Energy, Origin Energy, Power Direct, Sumo Power
Wherever your business is located, we'll find a cheaper business electricity price and switch you to it.
Will I experience a loss of power by switching?
You will not experience an interruption in your electricity of gas supply by switching retailers. When switching, all that will change is which energy retailer looks after your account and the business electricity rate they will charge you. You'll be able to carry on business as usual, without any fear of being disconnected.


How much does it cost?
Our comparison service is completely free and we don't mark up the rates you'll pay by switching through us. Make it Cheaper receives a fee from retailers on our panel that we switch new customers to. By using our free service to switch and saving on your energy bill, you'll have more money to spend on your business.
What happens when my contract ends?
To make it even simpler for you, Make It Cheaper's newest DiFY service allows you to keep enjoying savings on your energy bill even once your contract ends.
If you thought you were already getting the best business energy deal from us, our innovative DiFY service will help you get an even better deal. In just 3 simple steps, our Do It For You solution will remove the hassle of speaking to us at the end of every 2 years and help you renew your contract with the best rate on offer to you again.
To learn more about our DiFY service head here, or give us a call on 1300 957 721.


Why Make it Cheaper for business electricity?
We specialise in finding electricity and gas savings for Australian businesses, with our 100% free and quick comparison service
Energy bills for business accounts are often higher and more complex than standard residential bills due to demand charges, multi-sites and other factors, so it's important to use an experienced business energy broker you can trust.
If you are a large energy user, our Commercial and Industrial energy team can negotiate a better deal on your behalf.
Related Articles
Or check out our FAQ page for more information.
---
Radisson Blu saved $100,000 on Energy Bills
Make it Cheaper saved Radisson Blu - Sydney, approximately $100,000 during their 3 year electricity contract period.
We achieved this by putting their energy contract out to tender and negotiating a competitive energy deal for them.
Watch their testimonial by hitting play