Small Business Spotlight: Bespoke Packaging
All new businesses are created to answer a question or solve a problem, which was exactly the case for Bespoke Packaging; an online based business specialising in just that 'bespoke packaging'.
After discovering, through research and personal experience, that many small businesses struggled to afford the luxury of professionally branded packaging due to the cost or minimum orders being too high, Michelle began Bespoke Packaging. With having a lower minimum order quantity of 10, Bespoke Packaging offers a more affordable personalised packaging service to small business owners.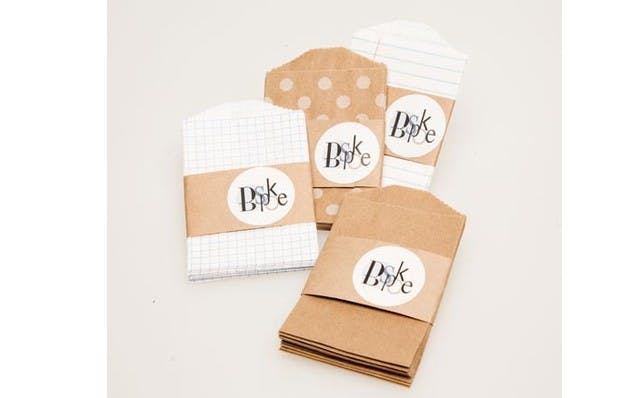 Opening her own business meant that not only could Michelle take full advantage of her own skills and experience, but it also allowed her to be more flexible with her working hours and spend more time with her children. After buying a vintage press machine on eBay and having a quick lesson from its old owner on how to use the machine, Michelle began adding logos to boxes and before long, Michelle taught herself to build up her online presence and website.
In 2013, Bespoke Packaging was launched with a small range of 20 items including boxes, bags, folders and trimmings. Now, two years later, the business has a team of four (Michelle working full time with three part time/casual team members) and has a range of 310 items.
Michelle's vision is for everyone to feel like it is Christmas day when they receive professionally packaged products. Not only does she aim for customers of her customers to feel this, but she wants her direct customers to feel it, too! Every customer of Bespoke Packaging receives a 'WOW' experience, with their products being wrapped and packaged with their own special touch.
The biggest advice that Michelle would give to any aspiring business owners is to network, put yourself out of your comfort zone and meet other business owners within your area or likeminded – it can be great to promote your business and gain a support network to share things with and experience. She also advises "continue to educate yourself and learn, you are never too old, never too wise – there is always more to learn!'
Visit Bespoke Packaging
If you want to discover more, or browse their range of products, you can visit the Bespoke Packaging website or follow the business on Facebook.