Sky-rocketing energy wholesale costs, renewable energy policy, and annual networks and default offer repricing are three big influences in energy costs today. Find out if they're set to make your energy bills higher or lower – and what the outlook is for the next 12 months.
While almost everyone agrees that renewable energy is the ideal way forward, the path towards an eco-driven energy infrastructure is certainly challenging.
Globally, in 2020 around 29% of all energy produced was generated from sunlight, wind, rain, tides, waves and geothermal heat, up from 27% the year before.
But right now, green energy may be a luxury that some residents and businesses don't have the option of considering, due to their state's low uptake of eco-friendly energy supply. Furthermore, their attention may be focused on their bill rather than the environment, with a huge increase in wholesale energy prices set to impact the entire market – most notably two states.
Energy repricing in 2022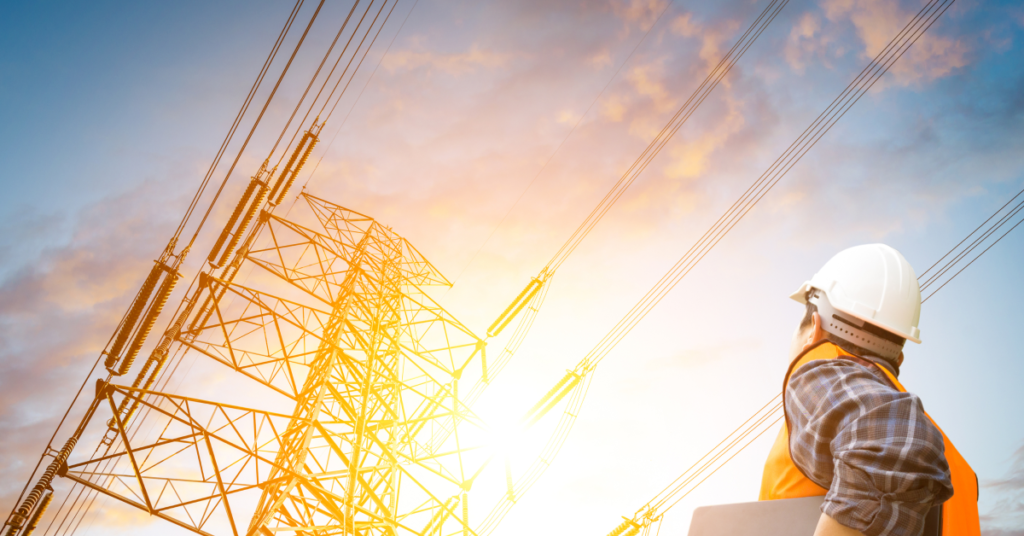 A huge influence on your energy bills is the annual repricing by networks (the owners of the poles and wires) and of the default market offers by the regulators, which happen every July.
Energy retailers use these two important changes to update the rates they charge, reviewing their entire energy supply chain including wholesale, operational and environmental costs.
In 2021, this saw energy prices fall. Statistics from the Australian Energy Regulator (AER) confirm that on average, in the fourth quarter of 2021, energy prices decreased in all regions except Queensland and Tasmania compared to Quarter 3 2021.
However in 2022, wholesale energy prices are soaring. The latest data from the Australian Competition and Consumer Commission (ACCC) reveals that energy is currently the cheapest it's been in eight years, but that's all set to change.
The global surge in coal prices is set to significantly push up electricity prices across the country, but the hit to your bottom line will be felt the hardest in two states in particular.
Queensland and NSW to feel the brunt of rising prices
Because of their reliance on coal exports, NSW and Queensland will face higher prices than other states. In Queensland, the issue has already erupted, with one retailer, Locality Energy (LPE), announcing their energy prices will literally more than double overnight.
LPE, which currently services around 20,000 Queensland customers, has taken the unprecedented step of encouraging their customers to shop around for a better deal. 
"The Queensland wholesale electricity market is experiencing extreme and consistent price volatility that we have never seen before. This means that LPE can no longer provide competitive rates," they stated.
"At this point in time, LPE cannot give you an exact price increase. But please be aware that we are increasing your c/kWh usage rate by over 100% by 1 June 2022."
LPE is not planning to close, but they will "stop servicing customers in the Ergon (south east Queensland) region", because they don't want to "place additional financial pressure on customers." They're also calling on the government to look at ways to subsidise and stabilise these unsustainable wholesale energy increases, in a similar way that they have for motorists at the petrol pump, in the hope that retailers can pass the reductions on to customers.
Another retailer, Discover Energy, has let customers know their solar tariff is reducing from 16c/ kw to just 1c per kw, citing an oversupply of solar energy. The grid is receiving more energy than it can cope with during peak daylight hours and current energy infrastructure is not equipped to sufficiently manage, store and repurpose it, so retailers like Discover Energy are no longer willing to pay for it. 
In addition to energy wholesale prices, other things impact your bill such as:
your current usage
contract benefits period
whether you have solar and/or gas
In the current climate, if you haven't reviewed your business's energy contract in the last 6 months, there could be a huge opportunity to save.
We're calling on the Government to look at ways to subsidise and stabilise these unsustainable wholesale energy costs in a similar way that they have for motorists at the pump. This way retailers can pass on the reductions to customers.
Origin's coal plant closure
Another influence on energy prices in 2022 is Origin Energy's decision to close their coal-fired power plant – Australia's largest one – seven years early.
In February this year, the energy retailer confirmed its plans to retire Eraring Power Station, which has been operating for 35 years on the central coast, in 2025, ahead of its previous retirement target of 2032.
The company will repurpose the Eraring site to install large-scale battery storage of up to 700 megawatts, in alignment with their push into renewables. Similar battery site plans are underway for the shuttered Hazelwood (2017) and Wallerawang (2014) coal power stations.
While this is undeniably a positive move towards a more renewable energy market, it highlights the risks of Australia's clean energy transition, which is currently without a national or regulated plan for the exit of coal.
Right now, some consumers are benefitting, as renewable energy grows as the cheapest form of electricity generation. But we're at risk of future closures without clear government policy and oversight, which is having significant impacts on electricity prices, and on regional economies that depend on coal.
Get an obligation-free energy review
At Make It Cheaper we constantly review the energy market, working with businesses to help them take control of their energy bills and achieve potential savings. Contact us for an obligation-free review today on 1300 957 721.