Will regulated default electricity prices be a win for energy customers?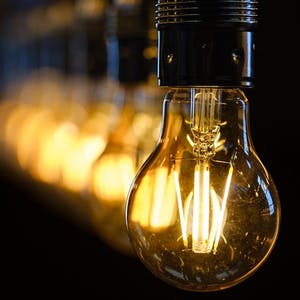 The Federal Government has announced plans to reduce electricity rates paid by small business and household customers stuck on 'excessive' standing offer plans.
However questions are emerging whether a new regulated 'Default Market Offer' (DMO) set to replace standing offers may create less price competition in the retail energy market and even leave some standing offer customers worse off.
Default market offers explained
Regulated default energy rates to replace standing offers are expected to come into effect from 1 July this year for small business and residential electricity customers in New South Wales, South Australia, The ACT and South East Queensland.
Default offers were first proposed as a key recommendation in last year's ACCC Electricity Pricing Inquiry, as a way to reduce costs for up to 750,000 customers who have yet to switch to cheaper retailer market offers. Energy Minister Angus Taylor has claimed the DMO scheme will act as a pricing 'safety net' against excessive tariffs.
According to the draft determination on DMO pricing outlined by the Australian Energy Regulator, residential customers can expect to save between $115 to $218 per year while small business customers could save between $453 to $937 per depending on their meter type and the distribution zone they fall into.
Customers looking for the best deals may miss out
However some industry experts have questioned the potential impact of regulated default offers for the majority of customers on competitive retailer market deals. In its final 2018 report to COAG, the Australian Energy Market Commission noted that re-regulation of default prices in the UK led to less aggressive discounting and pricing from retailers on their retail market offers, as they sought to recover lost revenue from other pools of customers.
In addition, under the AER's draft determination, default offers are set to be priced between the median of current standing offers in a region, and the median of market offers.
In certain cases, for example small businesses within Ausgrid's NSW distribution zone, this would make the default offer more expensive than the current standing offers of six retailers operating in the region. No concrete details have been announced to ensure any new default offers would not place any customers worse off than their current plan.
Savings for SMEs and Households Today
Steps to cap the high costs of energy for Australian businesses and households are greatly welcomed, with the costs of electricity and gas among the fastest rising expenses in the last 10 years. As leading energy industry experts, Make it Cheaper supports a fair and competitive retailer market and our mission is to make the process of comparing energy offers easy and transparent.
Unsure if you're overpaying on your electricity and gas rates? Better talk to the experts today.