Opinion: what does 'fair-dinkum' energy really mean?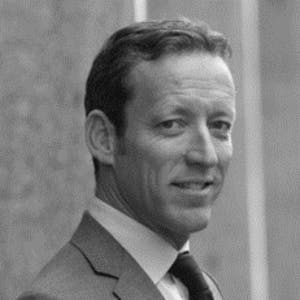 With a Twitter feud raging over the definition of 'fair dinkum' energy policy, it has been interesting to observe the lack of attention on the role of private sector innovations.
As CEO of Australia's leading SME focused energy broker, I would like to set the politics of energy aside and instead outline how our company is helping Australian businesses save costs, reinvest in their operations and pass savings onto the consumer.
Making Energy Savings Easy
To date, we've saved over $42 million for our customers, a number growing at an exponential rate as we reach more businesses and competition has pushed retailers to offer more attractive plans and incentives.
We are so effective that we find savings for 4 in 5 customers we talk to. On average, we save a typical SME $1,100 on their annual energy costs.
Price deregulation has undoubtedly led to positive outcomes for energy customers, but it is also true that selecting the right energy retailer and plan is now more complex and confusing.
The value for our customers is clear: we do the hard work in comparisons, including switching your account so you avoid the admin of calling and speaking with your retailer. We do this at no charge to our customers. Instead, we collect a small fee from the retailers we work with, meaning it remains a free service for our customers.
Plugging the Leaky Bucket
I am immensely proud of the work we have done to help Australian SMEs, but we are far from done. A major part of our operation is simply renewing our past customers with a new comparison over the phone once their initial contract has expired.
We do a great job in this regard, but still have what I call a 'leaky bucket' as we do not renew everyone because not all customers and SMEs have the time to stay on top of their contracts.
New laws to be introduced next year will help address this problem as retailers will be required to notify customers prior to any rate changes they will be subject to. But we still think more can be done, and this is an area ripe for disruption.
DiFY - changing the way Australian businesses secure great energy deals
One year ago we launched 'DiFY' (Do it For You), a service where we automatically switch our customers to another competitive energy deal once their contract has expired. This prevents them from lapsing onto unnecessarily high rates if they fail to take action themselves.
We're removing the friction of constantly searching for competitive offers, creating a more efficient and competitive market, which has always been the goal of retail price deregulation.
The response to DiFY has been incredible with over 13,000 customers signing up in the last 12 months with no advertising or external exposure.
I would like to invite stakeholders in the energy industry - from regulators and industry bodies to retailers, for an open discussion on the role we can play together in powering the success of Australian business.
To me, smart solutions like DiFY are perfect examples of how Australian small business can have 'fair dinkum' access to fair and competitive energy prices.
Sincerely,
Fred van der Tang
CEO of Make it Cheaper Australia.