NEG endorsed by Coalition party room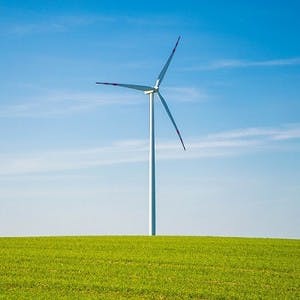 The National Energy Guarantee (NEG) was endorsed by an overwhelming majority of Coalition MPs in a party room meeting today, clearing the way for new legislation to be tabled as early as this week.
The outcome follows last Friday's decision by state and territory governments in a COAG meeting to not block the progress of the NEG, despite concerns from a number of states on emissions targets.
Former Prime Minister Tony Abbott warned against the cut to emissions on the grounds it would impose steep fines on companies that could not reduce their carbon output.
On the other end of the spectrum, Opposition Leader Bill Shorten has rejected the government's 26 per cent reduction target in favour of a 45 per cent target across the economy.
CEO of the Council of Small Business Organisations Australia, Peter Strong, last week called for state and federal governments to adopt the NEG and provide certainty for small businesses battling rising operating costs.
Australian businesses already able to save more than NEG estimates by switching retailers
Make it Cheaper CEO Fred van der Tang commented on today's outcome 'Any effort to reduce electricity prices for Australian businesses is positive, and we welcome the certainty the NEG will bring to Australia's energy investment markets'.
An analysis of over 11,000 business energy bill comparisons in the first half of 2018 by Make it Cheaper has found 3 in 4 Australian businesses located in states and territories with deregulated retailer markets can save an average of $761 per year by switching to a more competitive plan or retailer*.
According to estimates by the Energy Security Board, the NEG is projected to save energy users $150 per year from the 2020's, just a fraction of the savings small businesses could realise today by performing free energy comparison.

*Make it Cheaper compared actual customer's usage, kW/h tariffs and applicable discounts against what they would have paid under the recommended current offers from its panel of multiple energy retailer partners between January to June 2018.