How Will The 2018 Federal Budget Impact Australian Energy Customer?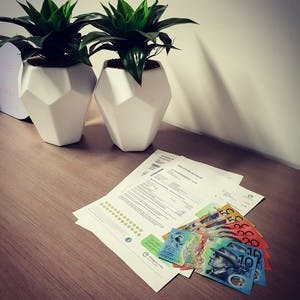 Australian consumers will get a better deal from power companies under the 2018 federal budget, with a cash injection of $41.5 million going towards the government's energy policies.
The budget set aside $28.7 million to push ahead with the design and development of the National Energy Guarantee, and the creation of an access data platform which will empower consumers to get a better deal on their power bill by giving them more information about their energy usage.
Detailed energy use data is already collected by the Australian Energy Market Operator from big power companies, however the funding will enable the AEMO to make the energy use data available in a form that can be easily accessed by consumer groups and comparison websites searching for the best deal for their customers.
The government also announced a $12.8 million investment in revitalised energy security and resilience assessments, as recommended by the Finkel Review, which will include an examination of Australia's domestic liquid fuel security to be completed by the end of this year.
Energy Minister, Josh Frydenberg said the government is committed to giving Australian households and businesses affordable, reliable energy, while also meeting international commitments.
The question is whether this is enough to help households and business owners struggling to make ends meet. Time will tell.
While the government sets about implanting its proposed changes, consumers continue to search for the best deal to suit their energy needs.
To help make the process easier, Make it Cheaper have launched a FREE service that compares and monitors prices from electricity and gas retailers in our panel, that allows consumers to automatically switch to the best deal to suits their needs at the end of their contract.
Do it For You (DiFY) is an innovative, time-saving solution that takes the hard work out of finding a suitable energy provider.
It is an immediate solution that will help consumers save money on their power bills, while they wait for the government to implement its energy policies.
With DiFY, consumers are always protected from defaulting back to normal rates. It's the simpler way to Make It Cheaper!
For more information on or to sign up to DiFY please click here.
To find out how much you could save on your energy bill, please enter your postcode here or call us on 1300 957 721
Author: Ashling Kwok