Energy Bills Set To Skyrocket Unless Wholesale Gas Prices Are Reduced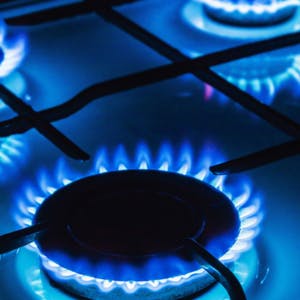 The report warns that the Turnbull Government's inefficient energy policies are falling short, and that this is reason behind Australia's exorbitant energy prices.
Using ACC figures and current forecast price and consumption trends, the report predicts that NSW households will pay $434.08 more for electricity by the end of 2019. Households in Queensland will face a $312.92 price hike, and Victorians could be paying $254.09 more.
The ACCC believes that wholesale gas prices on Australia's east coast should be between $6.30 and $7.80 per gigajoule. The price is currently above $9 per gigajoule, with some industrial users paying up to $22.
In the worst case scenario, if current offers of $19 per gigajoule become the wholesale average, consumers will be hit with average electricity price increases of $660 in NSW, $579 in Queensland and $443 in Victoria.
The AWU is concerned that skyrocketing industrial prices will force businesses to shut down and result in substantial job losses among its members.
It wants the major political parties to adopt a gas reservation policy to ensure domestic supply remains at a certain level so prices are kept down, and is hoping to use the projected impact on household prices outlined in the McKell report to force policy change and lobby Coalition and Labor MPs.
The federal government has already set up a mechanism that allows for export controls and reached an agreement with producers about domestic supply, but McKell believes that the government's "minor interventions in the gas market" do not go far enough.
According to the report, "the government - challenged by internal divergences in policy priorities - have thus far inadequately addressed the diversity of challenges Australia's energy sector faces."
"As a result, despite the piecemeal attempts at intervention by the Commonwealth, uncertainty remains – particularly over long-term gas supply and its impact on power prices."
The report notes that although Australia is one of the world's largest exporters of gas, it also has one of the world's highest domestic gas prices, due to "policy inertia, inconsistency and a lack of forward thinking".
"It is ironic that Australia, as the eminent world leader in gas exports, is subject to the world's highest gas prices," it states.
AWU National Secretary Daniel Walton told Fairfax Media that it was a disgrace that families were paying more "simply because the prime minister is too gutless to pull a handful of multinational gas exporters back into line."
"By allowing exporters to ship Australia's natural gas to foreign markets without restriction, the federal government is hammering average working families from multiple angles," he said.
Author: Ashling Kwok
To find out how much you could save on your energy bill, please enter your postcode here or call us on 1300 957 721