Electricity and gas among fastest rising household expenses in the last decade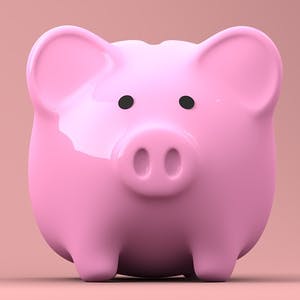 According to the latest released consumer price index (CPI) figures from the Australian Bureau of Statistics (ABS), the cost of electricity and gas were the fastest rising household expenses for Australians in the last decade, trailing only increases in the retail price of tobacco.
Comparing the difference between the June 2018 quarter against June 2008, the ABS recorded a 117.4% increase in electricity costs, while gas and household fuels increased by 89.2% over the same 10 year period.
'Mum and Dad' Businesses Feeling the Pinch from a Decade of Energy Price Rises
Higher energy costs have also affected the small to medium business sector, with the Australian Energy Market Commission (AEMC) reporting smaller businesses are less confident in their ability to shop around for better electricity and gas deals to minimise the effects of price increases.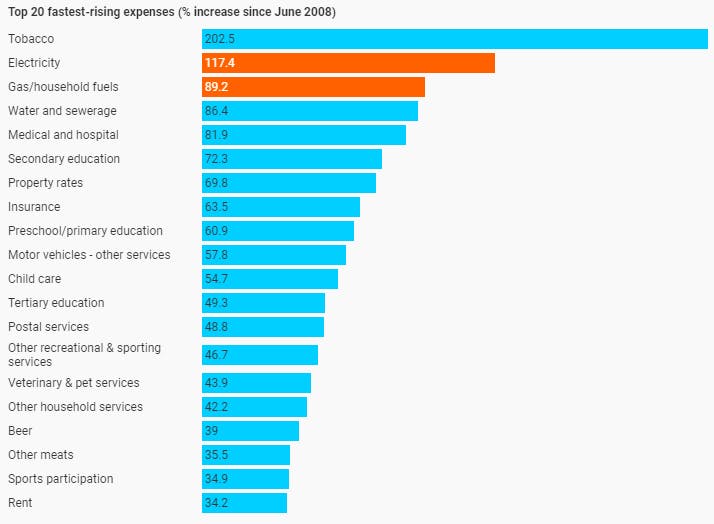 Source: Australian Bureau of Statistics Consumer Price Movements   Graphic credit: ABC News
AEMC Chairman, Mr John Pierce AO commented on the release of its 2018 Retailer Energy Review report:
"Rather than shopping around, more than half of these smaller businesses have absorbed the price rise themselves and not passed costs on to customers; around half of them made efforts to reduce their consumption but only 17 per cent looked to switch retailers."
4 in 5 Australians Potentially Overpaying for Electricity Bills
Based on an analysis of over 16,200 household and small business electricity bills between January – June 2018, Make it Cheaper Australia identified savings in 80% of bill comparisons against energy user's current rates and discounts against cheaper recommended offers from it's panel retailers.
Get a free energy comparison today for your small business and switch to a cheaper plan with one easy phone call.