Can The Energy Charter deliver on more affordable electricity prices?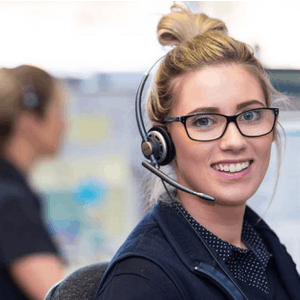 Last year, trust and public confidence in energy companies reached a record low. According to a 2018 AEMC report, only 39% of Australians said they trusted their energy company, compared to 50% in the previous year.
Only one in four consumers now say energy retailers are working in their long-term interests, while satisfaction with value for money in energy is lower than banking, water, broadband and mobile sectors.
That's part of the reason for the creation of a new voluntary Energy Charter, which has so far signed up 17 energy industry participants.
'Together, deliver energy for a better Australia'
That's the vision of The Energy Charter, built on five guiding principles to move the industry toward greater customer centricity:
We will put customers at the centre of our business and the energy system
We will improve energy affordability for customers
We will provide energy safely, sustainably and reliably
We will improve the customer experience
We will support customers facing vulnerable circumstances
Genuine commitment by the industry to help Australian SMEs and households pay less on their bills is sorely needed, as electricity prices have more than doubled in the last 10 years.
However The Energy Charter has faced some initial scepticism on its ability to affect change in a reasonable time frame, and whether, as described by Energy Users of Australia CEO Andrew Richards, it will end up being 'a plaque that just hangs on the wall'.
Participation in The Charter is voluntary, with the absence of several key retailers such as Lumo, Red Energy and Alinta. There are no specific enforcement powers, apart from reporting on their progress toward achieving the goals of the charter.
Greater competition and ease of shopping around the key to more affordable prices today
But Australians SMEs and households don't need to wait patiently for the industry to transform itself. In most Australian states including NSW, Victoria, South East Queensland, South Australia and the ACT, energy retailers set their own competitive pricing, discounts and offers and it's up to customers to search, compare and switch to the plan most suitable for them.
CEO of Make it Cheaper Australia, Fred van der Tang, said 'It is great that the Energy Charter is in place, but it will take time for this initiative to provide value to the end user."
"I encourage all energy users to start taking action today, by using our free price comparison services to switch to a better deal and make substantial savings.''