AER says "Market offers are almost always cheaper than the DMO"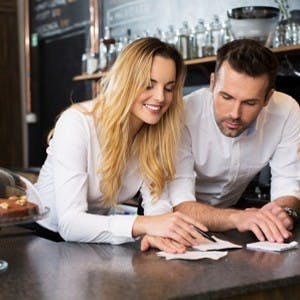 New Default Market Offer (DMO) energy prices are one of the biggest shake ups to Australian retail energy market in recent years - the result of regulatory pressure on retailers to reduce prices and cut the 'loyalty tax' imposed on Australian households and businesses.
But recent comments from Paula Conboy, chair of the Australian Energy Regulator (AER), confirm Australian energy users should not be complacent in relying on the introduction of the DMO to reduce their bills, and the need to shop around using comparison services like Make it Cheaper remains key to paying less on energy bills.


"Market offers are almost always cheaper than the DMO"
In an AER press release announcing its decision on DMOs at the end of April, Ms Conboy said,
""Market offers are almost always cheaper than the DMO, and shopping around for a deal that best fits the needs of your household or business is the best way to reduce your power bill.
"Our analysis has shown that calling your retailer and asking for a better deal can deliver real savings,"

Retailer Market Offers Vs Default Market Offers Explained
Market Offers represent deals offered to customers to either switch or stay with them. If you have ever changed your retailer or energy plan in the past and you live in New South Wales, Victoria, South East Queensland, South Australia, Western Australia or The Australian Capital Territory, it is very likely that your current plan is a market offer.
Often, they will be bundled with a discount off the usage rate, or you may have received a sign up credit on your first bill.
New DMO prices to be introduced on July 1 in NSW, South East QLD and South Australia will not affect any customers on a market offer rate.
The DMO will only reduce prices for customers still on retailer standing offers.
Standing Offers are generally higher, non-discounted rates which will apply to customers who have not actively switched out of to a market offer. Customers on standing offers will automatically move onto a (likely cheaper) DMO rate from July 1.

All customers still benefit the most by shopping around and comparing retailer offers
Even for customers on standing offers who will automatically switch to a cheaper DMO rate in July, their best course of action is still to look at market offers available to them - as recommended by the AER.
But comparing multiple retailers and plans can be a time consuming process, so we've made it easy at Make it Cheaper by taking the hassle out of energy comparison. Just request a call back from our team using the button below, and we can let you know how much you could save by switching retailers or plans today.