Make it Cheaper Australia welcomes ACCC's Final Report into retail electricity pricing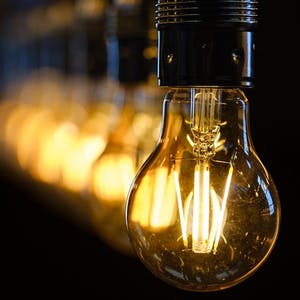 The Australian Competition and Consumer Commission (ACCC) has today released the final recommendations from the Retail Electricity Pricing Inquiry which started in March 2017.
56 recommendations across the retail electricity distribution and supply chain have been made, which the ACCC estimates will save residential households on average 20-25% of their total bill, or about $290 - $415 per year.
Australian small to medium businesses are estimated to save an average of 24% of their electricity bills while the largest users of energy, commercial and industrial businesses, could see their electricity costs decrease by about 26%.
Make it Cheaper Australia welcomes comprehensive reforms which will further drive price competition for Australian energy consumers.
Mandatory code of conduct for comparator companies will build trust in the industry
Among the key recommendations is a call for the introduction of a mandatory code of conduct for third party comparator companies, such as Make it Cheaper. This code should stipulate that the offers comparators make are based on the price benefit to the consumer, and not commissions received by retailers. The code will also detail the process comparators will need to undertake in order to gain explicit and informed consent from consumers to satisfy requirements under the National Energy Retail Law (NERL).
Make it Cheaper CEO, Fred Van der Tang, has commented on the report's release saying, 'We welcome these changes and transparency within the industry, as we've witnessed the price of energy rise year on year and the impact it has on small businesses and families.'
'We believe third party comparison sites have an important role to play by simplifying the complexities of energy rates for consumers, and we plan to continue working with retailers to create a fair and price competitive environment.' Mr Van der Tang said.
'It's our job to remain unbiased and we guarantee to only switch a customer where there are real savings to be made. We pride ourselves on being more than a price comparison service, as we take care of all paperwork and can help resolve any issues that may arise as well. We also have a very robust quality assurance process in place that ensures customers provide explicit informed consent.' Mr Van der Tang said.
'This process has contributed to building a high level of trust, demonstrated by our Net Promoter Score. We've seen renewal rates improve year on year and consequently we've built an industry first automatic switching service called DiFY. This service allows us to find savings for customers again and again.'
Make it Cheaper leads the way with an innovative auto-switching service
DiFY (Do it For You), Make it Cheaper's new savings product, ensures customers remain on a competitive rate forever. Many businesses or households may switch once and never again, meaning they may lose discounts when their contract ends.
DiFY ensures retailers remain price competitive, as Make it Cheaper promise to review the customers contract on renewal and switch them to a better deal if one exists. It's the first auto-renew product of its kind in the industry, with the customer's best interests being at the heart of the service. Over 7,000 customers have already signed up to this product, with the view to grow to 30,000 customers by the end of the year.
To find out more about DiFY click here.
Otherwise give us a call on 1300 957 721 or complete a free energy comparison.

See Also:
Compare business electricity plans