Lower electricity prices for 39,000 small businesses in 2019, but greater savings still found by shopping around.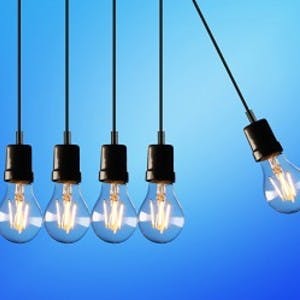 Following pressure from the federal government, small business energy customers on 'standing offers' across a range of leading energy retailers will benefit from lower electricity rates starting from 1 January 2019.
Standing offers represent default rates that energy customers will typically pay if they have not taken advantage of a discounted 'market offer' from a retailer.
Accordingly, these rates are more expensive and have faced criticism for punishing customers who have stuck with the same retailer for many years.
In a media release on 30 November 2018, Energy Minister Angus Taylor commented:
"Current standing offer prices are a 'loyalty tax' on those who have stayed with their energy company, find energy deals confusing or simply don't have time or ability to shop around for a better deal.
The Government believes customers should be rewarded for loyalty - not punished. The loyalty tax must go."
In addition to 39,000 business customers eligible to reduced standing offer rates, the changes will also impact over 450,000 household residential customers that remain on retailer standing offers.
Welcome relief for customers on the highest rates, but larger savings easily obtainable
The automatic discounts will vary between retailers with greater discounts available to concession holders. On average, NSW and Victorian customers of the three largest retailers - AGL, Origin Energy and Energy Australia will receive discounts between 10-15% off their usage charges.
However larger savings are available to both small businesses and households by simply shopping around for a cheaper plan and taking advantage of retailer's 'market offer' discounts which can offer even higher savings with pay on time incentives.
Navigating your power bills, understanding your energy usage and negotiating a better deal can be confusing and time consuming. Australian Energy comparison service Make it Cheaper takes the hard work out of getting a better deal by finding a great energy plan from our panel of leading retailers.
Call us today on 1300 957 721 or click on the compare now button below to start saving on your bills.