10,000 Australians (and counting) now saving on energy bills forever with DiFY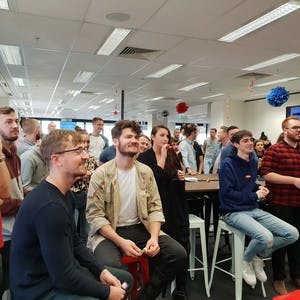 10,000...
Ten Thousand...
10k!!!
However you say it, it's a big number!
Last year we launched Do it For You (DiFY) to help Aussie small businesses and households save time and money on their energy bills.
Instead of performing a new energy comparison every time your contract is due to renew, Make it Cheaper customers can sign up to DiFY once, then get great savings forever.
Truly a 'set and forget' service, we're taking the admin, phone calls and hard work out of staying on competitive energy bills.
The response to DiFY has been phenomenal, and today Make it Cheaper signed up our 10,000th DiFY customer!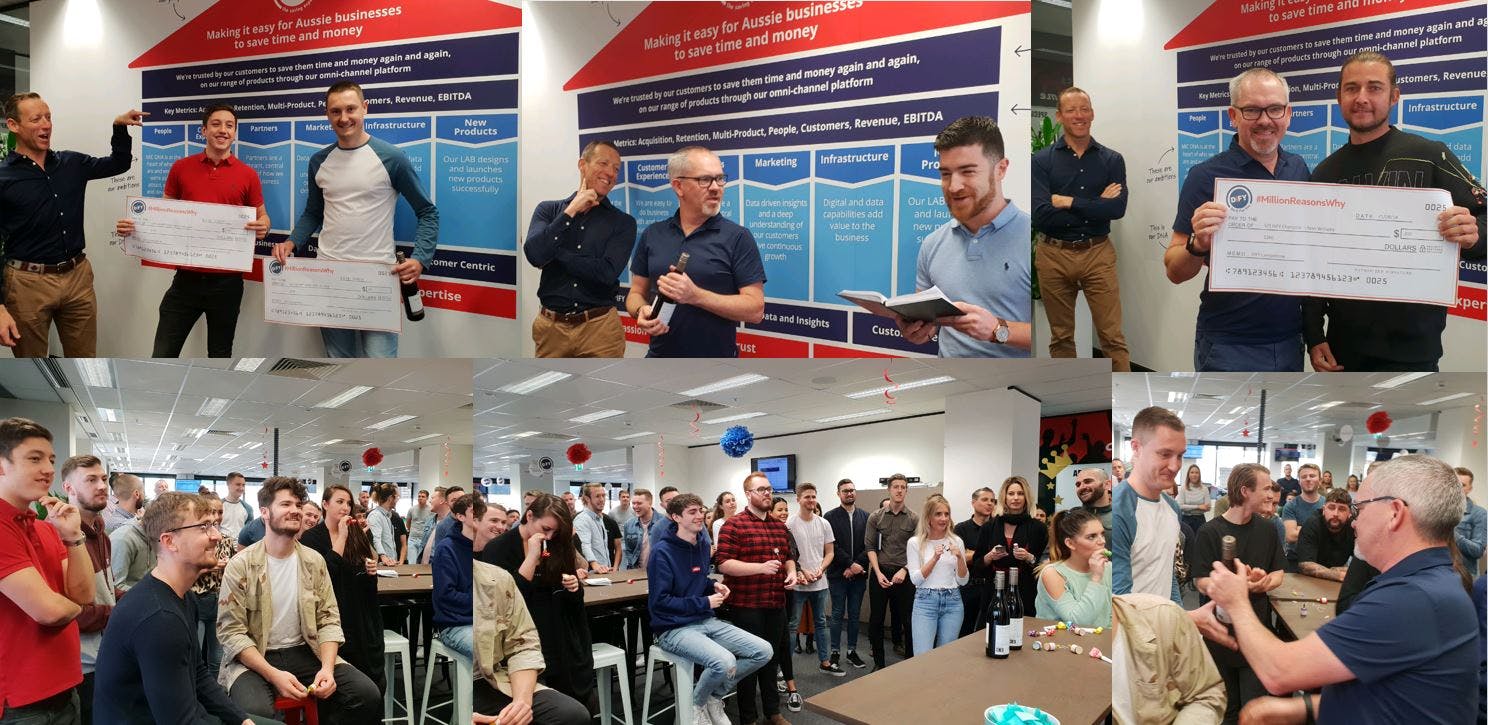 Make it Cheaper CEO Fred Van der Tang announced the huge milestone at 11am today.
The whole company stopped after the announcement for prizes, champagne, party poppers and cheers galore. The two agents who attained the landmark DiFY sale, Patrick Kennedy and Sam Storey each won a voucher and are pictured basking in their glory. There were other prizes for the agents who signed up the most customers over the last 4 month period.
Ready to start saving time and money with DiFY?
Becoming a DiFY customer is free and easy. Speak to us today for a free energy comparison. If we find you a better deal we can switch you over the phone and then joining DiFY is as easy as opening an email (literally).
It's easy-as but you're always in control. When your contract is due to expire we'll automatically perform a comparison on your behalf and send you a primary and secondary recommended offer. You won't need to do a thing if you're happy with our primary offer and we'll switch you automatically. Something not quite right? No worries, just get in contact and we can come back with more alternatives. Easy.