Save on
your commercial
electricity & gas bills
Our commercial energy experts have developed strong relationships with leading retailers to help negotiate a better deal on your behalf. Better yet, our specialist tender process is completely free.
What type of commodity do you want to compare?
What industry are you in?
Back
Approx, how much does your business spend on energy per month?
Back
Please confirm your details for a comparison:
Back
Privacy Policy
Thanks.
Your details have been received and a Commercial energy expert will be in touch to discuss your energy requirements shortly.
---
Carlile Swimming saved over $70,000 in electricity bills after speaking with Make it Cheaper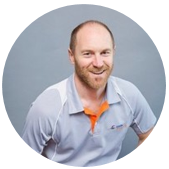 "Our electricity contracts were up for renewal so we decided to take advantage of the service offered by Make it Cheaper. They took the offer from our incumbent retailer and managed to secure a much sharper rate - with a difference of $70,000 between the two.
Make it Cheaper did all the work and advising, making it very easy. It's a great service offered to Swim Australia members and could reduce your power bill, saving you thousands in the process."
- Pat Murphy, Facilities Manager at Carlile Swimming.


Why use Make it Cheaper as a Commercial Electricity Broker ?
Commercial experts
Our Commercial team are experts in network tariffs, multi-meter and multi-site energy procurement. We specialise in understanding the best network tariff structure to suit your business needs and lower your bills.
Full transparency
You'll get a full breakdown comparison of every offer we receive on your behalf and we put each offer we receive side by side. So you can see exactly what you would pay - and what you would receive - with each energy supplier.
Proven results
We have already helped over 1,700 Commercial and Industrial businesses avoid paying thousands on their electricity & gas bills.
No cost, no obligation
Our tendering process is entirely free and you are under no obligation to take up any of the offers we provide you.
Competitive commercial electricity rates and prices
As experts in business electricity, we know the importance of minimising costs and overhead. Our specialised Commercial and Industrial energy team are dedicated to securing competitive commercial electricity rates based on the usage profile of your business.
---
Radisson Blu saved $100,000 on Energy Bills
Make it Cheaper saved Radisson Blu - Sydney, approximately $100,000 during their 3 year electricity contract period.
We achieved this by putting their energy contract out to tender and negotiating a competitive energy deal for them.
Watch their testimonial by hitting play