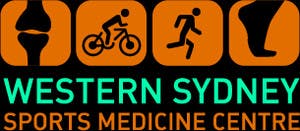 Western Sydney Sports Medicine Centre
Make It Cheaper reduce the energy spend of Western Sports Medicine Centre.
Western Sydney Sports Medicine Centre was established in Penrith with the vision of providing the people of Western Sydney with their very own innovative, purpose built facility embracing multiple medical disciplines in one accessible location.
Western Sydney Sports Medicine Centre is a purpose built facility using the latest technology to assess, diagnose and treat athletes and patients of all sporting levels.
The team at Western Sydney Sports Medicine Centre is comprised of practitioners and staff who practice in the region and therefore understand the sporting pedigree and passion of the Western Sydney community.
Emma from Western Sydney Sports Medicine Centre, a member of the Podiatry Association NSW, called Make It Cheaper when discovering that they are the official energy partner of the association.
Here's what Emma said about using Make It Cheapers service:
"After receiving an Email from the Podiatry Association NSW making me aware of their partnership with Make It Cheaper, I decided to give it a go as I'm always happy to find ways to save money.
I clicked the link, filled in my details and was contacted by one of their saving experts "Patrick", he asked us a couple of questions regarding our current energy service provider and quoted us a cheaper rate from a different retailer in which we decided to take up. Patrick was very friendly and professional and the whole process was very easy and straight forward, I would recommend this service to all members of the Podiatry Association"


Another success story for our partnerships team and Patrick, saving money can really make a difference to how these businesses operate.

Visit our business energy pages to see how Make It Cheaper can help you and your business save money on your energy bills.