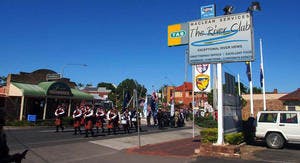 The River Side Club
The River Side club is located in Mclean, NSW and boasts exceptional views across the Clarence River. The club offers customers air-conditioned comfort along with a TAB, full gaming facilities, pokie machines and catering facilities. All of which can result in significant energy bills.
Here's what the Briony Rediger the Assistant Manager thought of Make It Cheaper's services:
"We gave Make it Cheaper the opportunity to help us see where we could make cost savings with our energy bill and got great results. They were very professional and the process was quick and easy. We would recommend them to help anyone see where they could make savings!"
To see how Make It Cheaper can help save your company money like we helped The River Side Club take a look at our business energy pages.