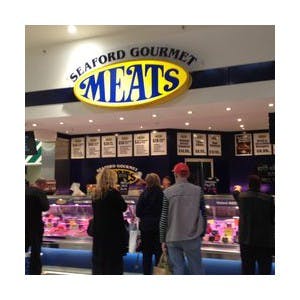 Seaford Gourmet Meats
Seaford Gourmet Meats finds a better deal.
Seaford Gourmet Meats producing quality gourmet meats for the area of Seaford in South Australia.
Samantha Dicicco, Owner of Seaford Gourmet Meats came into contact with Make It Cheaper as they are the official energy partner for the Australian Meat Industry Council since 2011.
Here's what Samantha said about using Make It Cheapers service:
"As electricity prices are ever increasing we always want to save as much as possible, when I came into contact with Make It Cheaper I spoke with one of their saving experts "Lauren" who made the process very easy and helped me with any questions I had. Lauren did a comparison against my previous bills and we were able to find a saving of $1,239 per annum just by changing my retailer, this is a service I would definitely recommend to other AMIC members as there are genuine savings to be found"


Fantastic work from Lauren and the Partnership team, helping another Australian small business save money.

Visit our business energy pages to see how Make It Cheaper can help you and your business save money on your energy bills.