With 80% of Australian businesses overpaying on the cost of energy*, there's a good chance your profit margins have been reduced whilst the margins of energy retailers got fatter.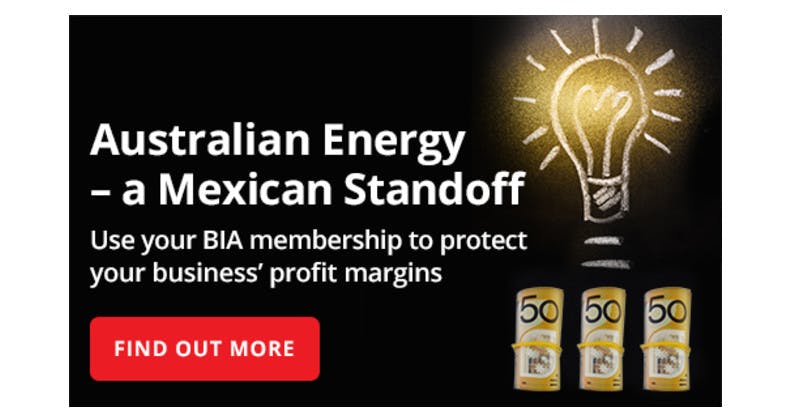 And whilst we wait for another 'energy plan' to be put on the table by the Federal Government to balance the interests of all Australians, a recent report in the Australian Financial Review suggested energy companies are warning that meddling from the Federal Government to back new electricity generators aimed at lowering energy costs could have the opposite effect and limit the level of investment the sector needs to support future sustainable developments.
"The more the government do things, the more private investors hold back. The more private investors hold back, the more there is a need for government to do things" - Meridian Energy Australia CEO, Ed McManus**.
And then there's the Energy Sector itself, with numerous parties and stakeholder groups that have the means, resources, and insights to develop regulatory platforms that not only reduce the cost of energy and provide greater reliability but can actually take into consideration the country's renewable energy and emissions trading target commitments at the same time.
So, as consumers we now find ourselves caught in the middle of a Mexican Standoff - federal politicians not pushing a clear vision that puts the interests of the country ahead of egos, the energy sector not wanting to develop regulatory measures that tackle the concerns of consumers, and private investors shying away due to government indecisiveness and interference.
So, where to now?
Although we haven't seen any genuine stabilisation in energy costs, it does remain a 'shoppers market' due to increasing levels of retailer competition, so it still 'pays to shop around', and this is where your BIA membership comes into play.
Through a fast and 100% obligation free energy bill comparison by BIA's energy partner, Make it Cheaper you can identify whether a more affordable energy contract is available for your business across their panel of 10 energy retailers.
So, don't be one of the '80%' majority.
Click Here and upload your most recent energy bill, or contact (02) 8880-1477.
*Analysis across 12,946 individual business meters; Jan 18 – Nov 18.
**AFR, Nov 11 2018 - https://www.afr.com/business/energy/meridian-energy-warns-morrison-power-plans-would-disrupt-market-20181111-h17rhg
***Offer available to BIA members only in NSW, SA, SEQ, VIC.