Three Celebrities Who Have Gone Solar
It's not just us mere mortals who are concerned with living sustainably and making our homes as 'green' as possible whilst reducing our carbon footprint; celebrities are big fans of stepping off the grid, too! With typically larger houses, solar panels fixed on the roofs of celebrity's homes can decrease a huge amount of carbon emissions each year. So which of our favourite celebs are doing their bit to reduce the world's carbon emissions? Read on to find out!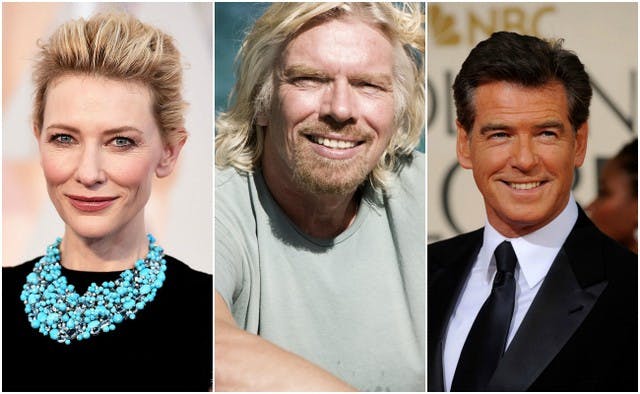 Cate Blanchett
In 2007 Cate Blanchett moved out from her Sydney mansion to make way for it to undergo a full-blown, eco-friendly makeover. The renovation of Cate's home which she shares with husband Andrew Upton and their children cost around $1.5 million dollars and saw low energy lighting, water recycling and of course solar panels get added to the family's home.
Sir Richard Branson
Not only does he call Necker Island 'his home' but Sir Richard Branson has kitted out his stunning private Caribbean island with 1232 photovoltaic solar panels to turn it into one of the most renewably powered islands in the world.
Pierce Brosnan
Another actor who is proud of being green is Pierce Brosnan. His home in Malibu makes the most of the Californian sunshine by having solar panels installed on its roof as well as having a solar powered compost heap and water recycling facilities. Bravo, Mr Bond!
Follow Their Lead
This is just a small group of the many celebrities who are going solar and sustainable in their homes. For more information on what you can do to make the change to solar at your home or business, or if you just want to check that you're on the best tariff for your power use, you can get in touch with us at Make It Cheaper and one of our energy saving experts will be happy to help.