The Real Impact Of Energy Price Hikes On Business Owners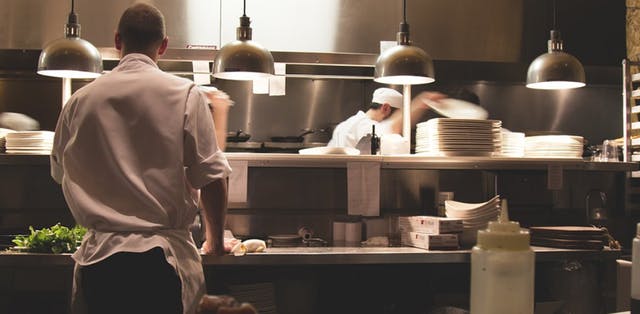 Did you know 87% of Australians pay too much* for their electricity and gas?
Find out how much you could save by switching providers with no interruption to your service.

Businesses across the nation are facing an uphill battle in the wake of increased energy prices. Since the increase, businesses have been hit with price hikes of up 120 per cent compared to the 20 per cent increase faced by households (www.news.com.au), and this figure is on the rise.
Energy brokers warn that the combination of higher energy prices, contract renewals and hot summers will make the situation worse and give energy companies even greater power.
Recent studies show that large SMEs have an annual expense rate of approximately $10.3m, with a significant proportion of this going on energy related costs. Large SMEs are typically spending over $350k on energy, compared to medium SMEs sitting at over $100k, and small SMEs whose estimated energy expense is approximately $31k per annum. *
While many businesses struggle to make ends meet, we are also seeing an increased focus on credit standing, with business owners concerned that retailers will withdraw pricing for companies that have poorer credit or offer them an unfair deal. (www.smh.com.au).
"Heading into the Summer and Christmas period, we know energy retailers will be very selective about how they price. And whilst the NEG is a promising policy framework, it does not offer any practical solutions for Australian businesses right now. So as a business owner, don't think your retailer will come to the rescue, you will have to be proactive," said Make it Cheaper CEO, Fred Van Der Tang.
Due to favourable conditions, it is likely that electricity retailers will start offering standing contracts, or the default price for new entrants to the market without discounts or special rates.
This increase in price has also been supported by Professor Ross Garnaut, who has queried the forecast savings in residential and wholesale electricity prices under the NEG, according to a November 14 article in the Sydney Morning Herald.
"I can't see how they can make any statement on the effect on retail prices when the main source of cost increases – the networks, the oligopoly – are not affected by the NEG," he said.
The government's National Energy Guarantee (NEG) was presented as an alternative to the Clean Energy Target recommended by Australia's Chief Scientist Dr Alan Finkel. It requires electricity retailers to make a certain amount of dispatchable power available at all times, and also to reduce the electricity sector's greenhouse emissions by 26% relative to 2005 levels by 2030.
However, since its release on October 16, the NEG has raised more questions than it has answered, with electricity futures rising by a national average of 2.5% up to the year 2020.
While the government continues to search for answers to the crippling energy prices, the real effect of price hikes is being felt throughout the nation, with business owners being be forced to cut staff, freeze wages or shut down altogether.
Earlier this year, family-owned South Australian recycling business Plastic Granulating Services made the heartbreaking decision to close its doors after nearly four decades, leaving 35 employees out of work.
Managing director Stephen Scherer told the Advertiser that his monthly electricity bill had increased from about $80,000 to $180,000 over the past year-and-a-half. "It was totally unsustainable for a business our size," he said.
With summer fast approaching and energy prices on the rise, now is the time for customers to take action. Studies show there are many ways that consumers can reduce their energy costs. All they need to do is research the market or employ an energy broker to do the work for them.
 **Figures based on 2017 research conducted by Ellipsis.
To find out how much you could save on your energy bill, please enter your postcode here or call us on 1300 957 721
*Based on the 2017 Make It Cheaper database