Small Business Spotlight: Upcycled Bride
Many businesses are born by answering a problem encountered by their owner. That is certainly the case for Jacqui, who when planning her own wedding in March 2014 could not find a website where she could search for preloved wedding items in one place. This prompted Jacqui to start Upcycled Bride; a one-top website for brides to be to find preloved items for their upcoming nuptials, and the website has been growing in popularity ever since.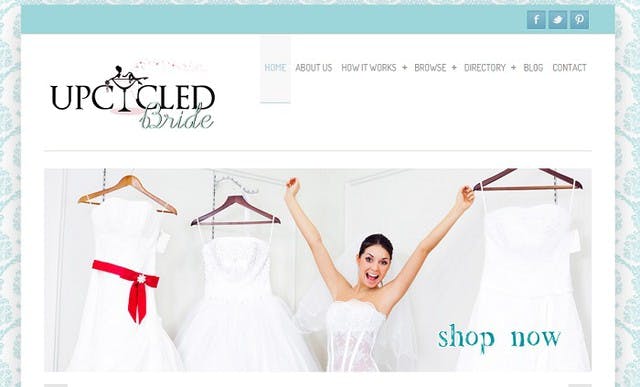 Upcycled Bride has not been Jacqui's first dip into the wedding industry – she and her husband also own a successful catering business and she also had a cupcake business but had to stop this due to it becoming too busy to fit well alongside her other business and family life. With all of Jacqui's previous businesses being very physically demanding, she liked the idea of "working without working" – a statement that someone once said to Jacqui that had stuck with her. As such, she was very taken with the idea of starting a business that would be based online and Upcycled Bride was born.
With three successful businesses behind her, we couldn't not ask Jacqui for a piece of advice for aspiring business owners; 'My advice for all new business owners is to start with the end in mind. If you feel that your business is going to grow then you need to plan for that now. For example, we built our website with growth in mind; rather than having to do patch ups or a full restructure later down the track.'
Discover More
If you're currently planning your own wedding, or have recently gotten married and would like to sell some of your preloved wedding items you can visit the Upcycled Bride website.