Small Business Spotlight: Be Social. Be Smart.
We always hear about what we shouldn't post on social media, what images we shouldn't share and the information about ourselves that we should keep hidden. We don't often hear of the things that we should be saying or doing create positive outcomes from our postings.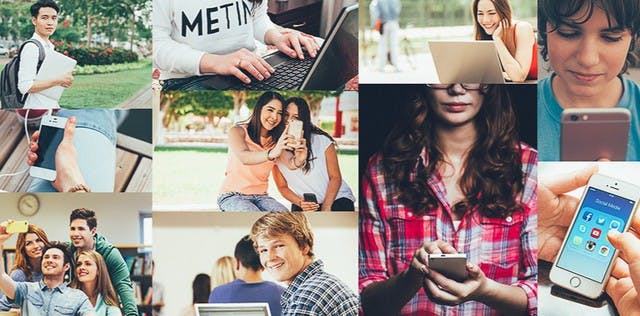 Be Social. Be Smart. is an education initiative that has been developed to empower secondary school children to use social media for positive outcomes with the belief that positive postings on social media can be used to create opportunities and open doors, rather than close them. The company was started in April 2015 by childhood friends Eliza and Sally who are combining their skills in marketing, communications and recruitment to create and run the company. They were inspired to start Be Social. Be Smart. due to their want to change the conversation for students and how they use social media. The team want to empower tech savvy children and teenagers to utilise social media to help them achieve their goals and have success in an increasingly digitalised world.
Staying true to the ethos of their business, both Sally and Eliza have utilised social media when informing their business related decisions; using LinkedIn groups and forums in the early stages of their business to gauge opinion from experts and professionals in the field. Not only did this method of research allow the team to ensure that their presentation style would be suitable for their audience, but it also lead to the company finding a business to partner with. "This is just one example of how social media has informed our business decisions and helped us connect with important business partners we may never have been aware of otherwise" says Eliza on the creation of this partnership.
Eliza believes that being long-time friends before starting a business has strengthened their partnership, not just because of the friendship itself but because of the way that they work in a similar way; "Before we started the business we had the benefit of knowing each other's individual strengths and weaknesses as well as having a good idea of what our combined potential would be. This has helped us to be on top of our skill gaps and find partners to fill them. We work well together, not just because of our long friendship, but also because we think in a similar way and can keep up with the pace of one another's thoughts and ideas! We are both naturally positive and enthusiastic, which is really important for what we do."
What piece of advice would Eliza give to aspiring small business owners? "Use social media to find industry experts to partner with and for advice. Too often the focus for small business is to use social media just for marketing but there is much more scope to listen, learn and connect with others through social media platforms."
Discover More
For more information about Be Social. Be Smart. you can visit their website here or connect with them on Facebook, Twitter or LinkedIN.