Jobs in Australian Renewable Energy Sector Break the 10,000 Barrier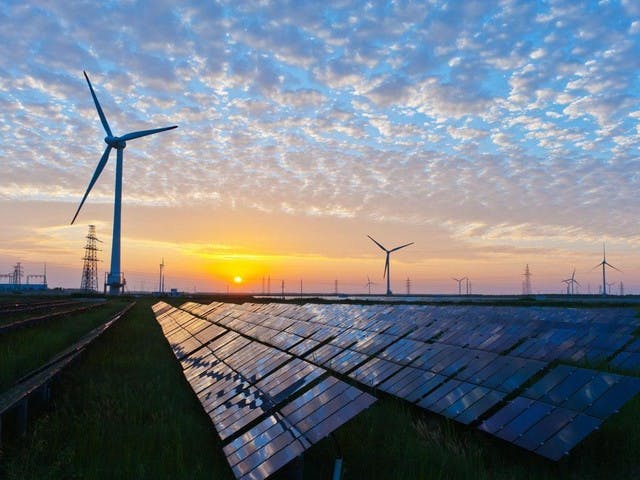 Renewable energy is a rapidly advancing global industry. With the use of fossil fuels in decline, many countries are pouring billions into research and development of renewable energy. The sector employed 9.8 million people in 2016 – a 1.1% increase over 2015. Solar and wind power are the largest sub-sectors, but hydropower and biofuels are not far behind.
Figures published by the Australian Renewable Energy Index have revealed that the number of people employed in large renewable energy projects has exceeded 10,000 for the first time. In July, 9,897 people were employed in the sector, but this rose to 11,941 in August. It's a strong indication that renewable energy is the way forward for Australia.
Renewables are Big Business
Renewable energy is big business in Australia, and the industry is growing year-on-year. Queensland and NSW are the two biggest employers in the renewable energy sector. In Queensland, there are now 6,500 jobs in the sector and as a whole, renewable energy contributes 19.5% to Australia's power grid, compared to 7% in 2007.
The Stockyard Hill wind project in Victoria generates 530MW of low-cost energy and in Queensland, the 453MW Cooper Gap Wind Farm boosts national energy production. Edify Energy has also committed to a further two wind farms in Queensland, which will contribute another 200MW.
Solar is Growing
The solar industry is growing at an impressive rate. The Australian Renewable Energy Agency (ARENA) has recently approved $92 billion in grant funding for 12 new solar plants. This sparked a further $1 billion in private investment funding from investors keen to profit from the interest in renewables and ASX 200 futures.
Construction has already begun at nine of these plants, but everything is in place for work to start at the remaining three. There are also a further six plants being developed in Australia, which did not require any funding from the ARENA. This suggests the solar industry is rapidly becoming self-sustaining.
Rooftop solar installs are also increasing at a phenomenal rate. Homeowners are beginning to realise that solar is a good way to lower fuel bills, and with most of Australia enjoying high sunshine hours annually, solar power is a no-brainer.
ARENA Funding Grants
Thanks to grant-funding from ARENA, Australia's renewable energy industry is booming. Reduced costs have allowed large-scale renewable energy projects to get off the ground far quicker and with less up-front investment. Developing and financing projects is a complex business, but the involvement of The Australian Renewable Energy Agency has made things a lot simpler. ARENA enables knowledge-sharing between different companies, so they learn from each other. This helps to streamline future projects and reduce costs.
"This invaluable knowledge from 14 solar farms in total will further accelerate the growth of our large-scale solar industry," says ARENA's chief executive, Ivor Frischknecht.
"From zero to more than 20 plants in five years, Australia's large-scale solar industry has grown at a tremendous pace thanks to concerted efforts by ARENA and the CEFC [Clean Energy Finance Corporation]."
Australia is now one of the most attractive countries to invest in renewable energy. Ernst & Young places Australia at #5 in the world rankings, below China, India, the United States, and Germany. Furthermore, despite the lack of support from the Australian government, investment is rising and individual states are keen to press forward with more large-scale solar and wind projects. The future is bright.
Author: Murray LeClair
To find out how much you could save on your energy bill, please enter your postcode here or call us on 1300 957 721