How strong is your business' cybersecurity? The government could pay you $2,100 to find out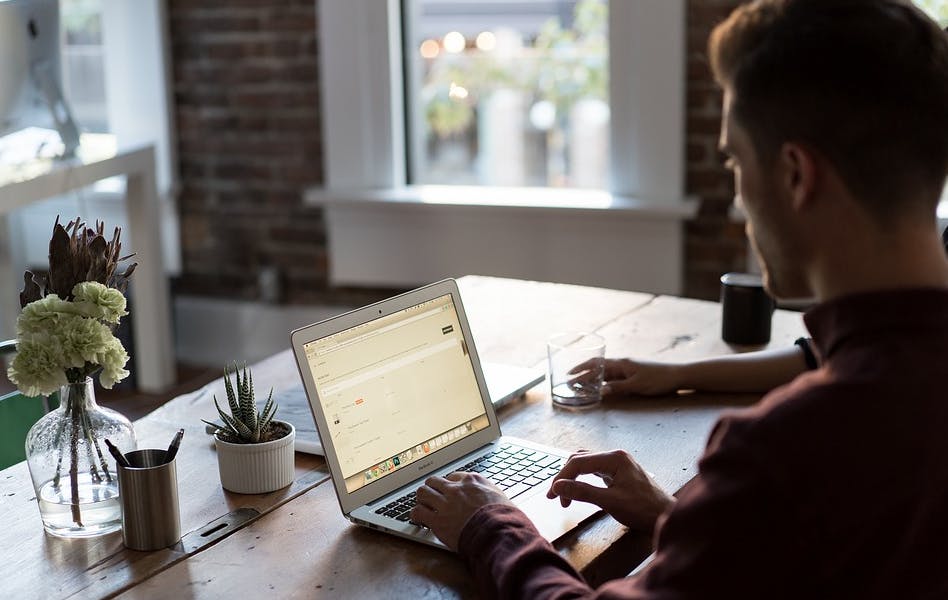 Minister for Industry, Science and Technology Karen Andrews today announced a new grant available for Australian businesses to have their cybersecurity tested by approved Council of Registered Ethical Security Testers (CREST) service providers.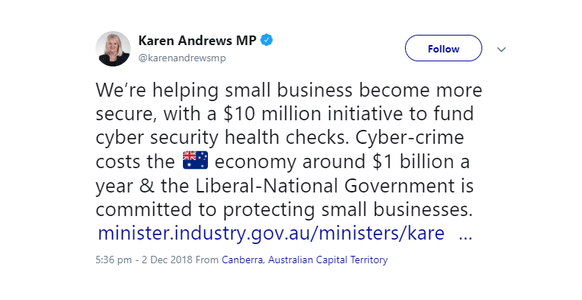 The grant is open to small businesses with 19 or fewer employees. Up to $2,100 is available per grant, which will cover half the cost of a cybersecurity health check.
What's involved?
The Certified Small Business Health Check run by approved CREST providers assesses your business against the 'essential eight' mitigation strategies to prevent malware delivery and limit the extent of incidents:
1. Application whitelisting of approved and trusted programs to prevent execution of malicious programs including .exe, DLL, scripts (e.g. Windows Script Host, PowerShell and HTA) and installers.
2. Patch applications e.g. Flash, web browsers, Microsoft Office, Java and PDF viewers and use the latest version of applications.
3. Configure Microsoft Office macro settings to block macros from the Internet, and only allow vetted macros either in 'trusted locations' with limited write access or digitally signed with a trusted certificate.
4. User application hardening. Configure web browsers to block Flash (ideally uninstall it), ads and Java on the Internet. Disable unneeded features in Microsoft Office, web browsers and PDF viewers.
5. Restrict admin privileges to operating systems and applications based on user duties.
6. Multi-factor authentication including for VPNs, RDP, SSH and other remote access, and for all users when they perform a privileged action or access an important data repository.
7. Daily backups of important new/changed data, software and configuration settings, stored disconnected, retained for at least three months.
8. Patch operating systems with 'extreme risk' vulnerabilities within 48 hours. Use the latest operating system version. Don't use unsupported versions.
How do I apply?
For more information, visit the CREST website to learn about booking your small business health check today.
Related Articles