Compare Electricity Providers and Get a Great Rate for Your Australian SME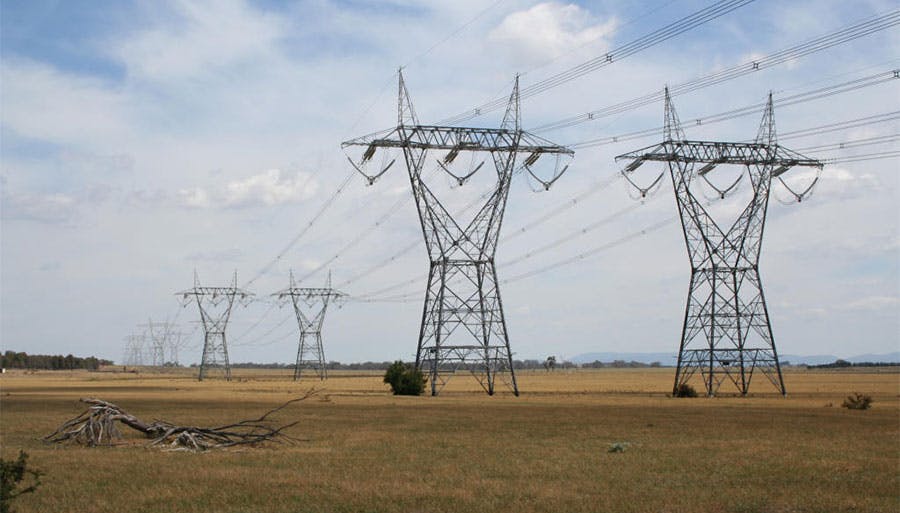 Most SMEs have two core goals. The first is maintaining business energy efficiency and the second is cost savings.
But many business owners often find themselves asking one question. How can I make significant reductions to my business electricity bills?
The fact is, most energy providers in Australia would be happy to offer SMEs discounts. But they rarely market or push these deals to their existing customers.
What if you could get a much cheaper electricity plan free of charge?
Finding a more competitive energy plan is as easy as a click or a short phone call. Our energy experts at Make It Cheaper will handle your energy market comparison.
The Stonecutters Ridge Golf Club in Colebee, New South Wales is among the many SMEs we have worked with. They benefited from a thorough energy usage assessment by our team.
Make It Cheaper was able to save them $24,500 per year on a three-year energy contract. The total savings came to around $75,000.
Have a look at their electricity savings story in the video below:
The key to a better electricity and gas plan starts with the most important tool. It's your electricity bill.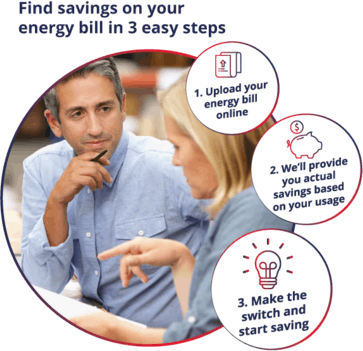 Breaking Down Your SME Energy Bill
Australian energy prices have always been a concern. This is especially true in the South Australia region. During the gas crisis of 2016 through to 2017, electricity costs rose by as much as 17%.
A report from the Australian Competition and Consumer Commission showed the financial burden on South Australia residents. Consumers on a standing offer plan were paying $832 more than the cheapest market offer available at the time of the report. These costs, without a doubt, included business costs.
But SA turned the tide in 2019. The state recorded the lowest prices in Australia's main power grid. This change was engineered by renewable energy. Your new plan can save you money while preserving the environment too.
To analyse your current energy plan you need to understand what goes into your bill.
The average retail energy bill accounts for various costs. The prices factor in the energy providers' supply costs for both electricity and gas.
Understanding these charges is key. It gives our energy experts an idea on whether your energy plan is a good deal. With this information, we can negotiate terms on your contract. We may also find you a more competitive electricity provider.
You will not see the terms below on your retail electricity or gas bill. But they all make up the total cost of your energy.
Retail costs - At least 10% of your electricity bill and 20% of your gas bill cover the cost of retail services. These services are already part of your energy plan and they include:
Customer service (phone)
Account management
Bill processing (sending your bills) 
Wholesale costs - One-third of your entire energy bill goes to wholesale costs. These are payable to the wholesalers who extract gas and generate electricity.
Network costs - These are charges payable to electricity and gas distributors. Power stations tend to be far away from consumers. So the main functions of energy distributors are:
Construction, maintenance and operation of electricity wires and gas pipes.
Transportation and distribution of gas and electricity to businesses or homes.
Green costs - These take up 5% of the bill. They support ongoing government initiatives towards renewable energy. Examples being solar and wind energy.
The tariffs you do see on your retail energy bill are as follows:
Daily supply charge - A fixed charge on each bill. It covers the daily cost of supplying energy to your business and is not based on your energy usage.
Usage charges - The unit charges for the total gas or electricity used. Your electricity provider bills in cents per kilowatt-hour (c/kWh). The unit charge covering gas prices is cents per megajoule (c/MJ).
Consumption charge - This is an interchangeable cost. It may appear differently on each energy bill as it factors in your overall usage too.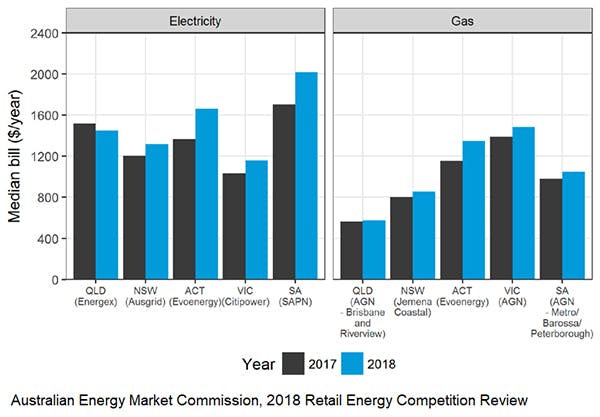 Understanding Business Electricity Rates
Most SMEs have to compare between either single rate tariffs or a specific time of use plan. 
A specialist at Make It Cheaper can help your business here. We will take full advantage of potentially cheaper off-peak rates under a time of use plan.
Your retail business electricity rates are split into two. You have a fixed daily supply charge and the variable usage charge. The variable usage charges work around your specific business energy plan. For example:
Single rate business electricity tariffs. This is a standard kWh rate. It remains the same throughout the day and year.
Time of use business electricity tariffs. In this case, your energy provider applies different kWh rates. It all depends on the time of day of energy consumption.
Different electricity providers will offer you a retail energy plan with rates for 'peak and off-peak hours'. The former covers periods that are in the highest demand. Some plans also have 'shoulder' rates. These represent the times between peak and off-peak hours. 
Controlled load tariffs. This refers to a special or unique rate. Typically they apply to independently metered appliances. These appliances run only during off-peak hours. One example is a timed electric hot water heater. 
Make It Cheaper experts have an effective process. 
We compare current energy plans against an extensive panel of providers. We will look into their definition of peak or off-peak hours. This information helps us maximise rates for your business electricity usage. This will also help us find potential discounts you may have missed.
Types of Business Electricity Rate Discounts
Most providers have energy plans that offer discounts to retail businesses. But due to low marketing efforts from these companies, some SMEs miss out. We have been able to find clients highly competitive providers and electricity deals.
Remember that the same business energy costs can vary. It all depends on the types of energy retailers. They likely have different plans for each business need.
This is why we stress the need to compare as many energy plans as possible. Price comparison is the only way to make an informed decision. 
Why should you trust our comparison service? It could be the difference between zero to tens of thousands of dollars in annual savings.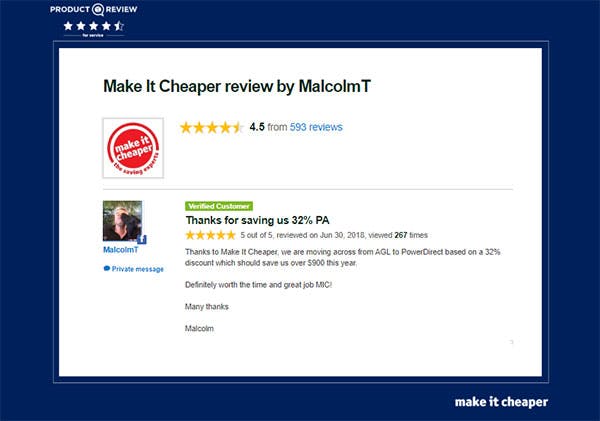 The current retail electricity plans used by SMEs fall under these categories: 
Market offers
Negotiated market contracts
Standard retail offers
Energy providers usually offer two types of discounts on top of usage rates. Some discounts also apply when you switch to a new plan. We can compare the two below to see if they suit your needs.
Conditional discounts: Usually offered by the retailer under specific conditions.
Guaranteed discounts: Less stringent and are applied throughout your contract term. 
New or continuing discounts offered by an energy retailer will have different features. This is a great reason to compare retailer to retailer. By maximising saving opportunities, your business will thrive. 
Make It Cheaper Can Find New Competitive Energy Plans for Your Australian SME
Trust is the foundation of all good business relations.
Our system used to compare energy retailers is meticulous. Thus, Make It Cheaper has earned the trust of over $150,000 since 2009.
No time to compare energy plans? No problem.
We have a simple Do it For You service (DiFY) for all the heavy lifting. This service finds new or existing competitive electricity and gas providers for you. All before your current plan expires.
When you compare using our service, your experience will be 100% stress-free.
Whether your business is a small, medium or large enterprise, we don't charge to compare.
Our energy experts will compare over 10 competitive energy retailers on your behalf. 
In just minutes, our team can and will give your budget a new lease of life - by finding new plans to suit your consumption. 
Compare plans with us today.
Photo by wikimedia commons