We are here to support you & your business

We have had an unprecedented start to 2020 and Aussie businesses are going to face new challenges in the coming weeks and months.
As helping Aussie businesses save time and money is our core purpose at Make it Cheaper, we want you to know that our team is available to support you and your business whether you are a customer of ours or not.
To speak to us call 1300957721 or email [email protected]
Some helpful tips we want to share
Review costs to find savings
Some businesses are experiencing a quieter than usual trading period, this is an ideal time to review some of your key expenses to secure better rates across your energy bills, business insurance or finance. By being proactive now you could secure future savings of hundreds or thousands of dollars without leaving your home or workplace with a free comparison.
Get a free comparison to find out if you could save money on core expenses.
Commercial energy customers
For large market customers, we can help by renegotiating your existing contract or support your conversations with retailers during this time of hardship. We have worked alongside our business customers for over 10 years and saved them over $357 million on energy bills, to talk to one of our energy consultants who specialise in large market energy contracts call 1300957721.



Support local
We urge you to support local businesses whilst it is still safe to do so. Imagine a world without your favourite butcher, café, hairdresser or fruit shop? Your local business won't have the same ammunition as the larger companies to survive these challenging times, so please continue to support small business any way you can and in turn, others will support you.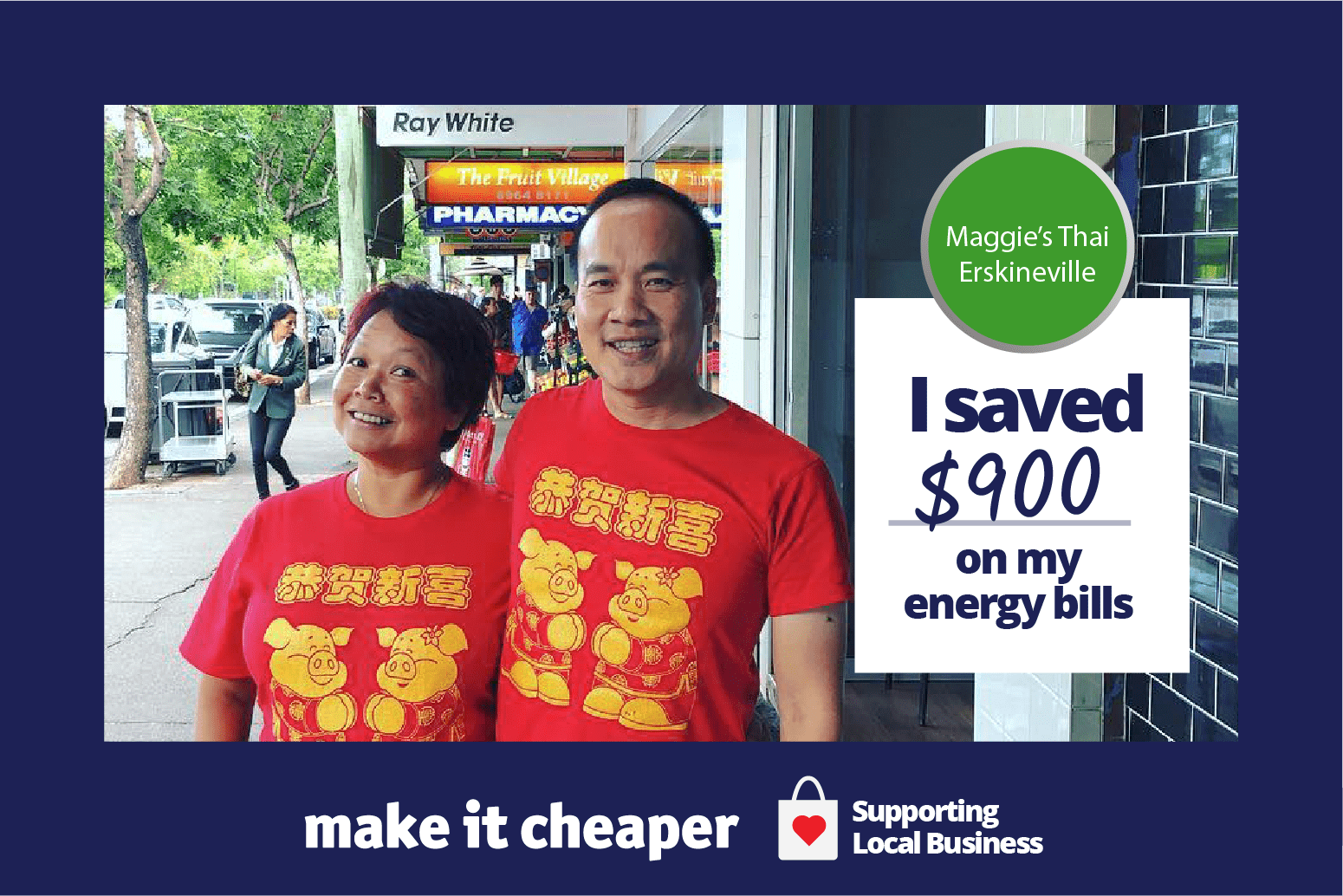 How to manage Covid-19 in your workplace
As an employer there is a lot of unknown territory to navigate, Business Australia has put together this comprehensive guide to help you manage Covid-19 in the workplace.
Mental Health
This can be a very stressful time for businesses and your staff. Beyond Blue have provided tips to help you manage.
What are we doing to keep our community safe?
At Make it Cheaper, we have taken precautions to ensure our workforce stays safe by implementing a full remote working contingency. We are all working usual hours and are here to help you.
We hope that you and your families stay safe during this time.
Our team can be contacted on 1300957721 Monday to Friday, 9.00am - 5:30pm.