4 Budget Friendly Solar Light Projects To Illuminate Your Home and Garden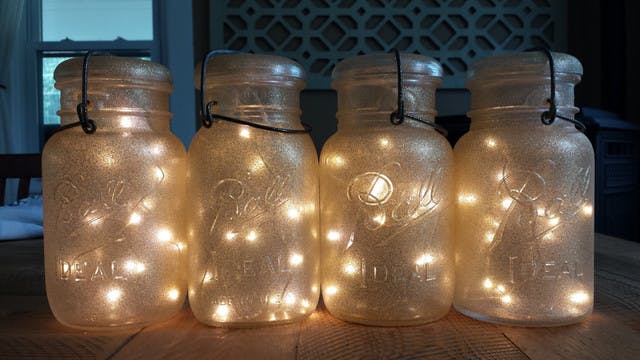 People are turning to solar energy to power up their homes in a cost efficient way. According to statistics, one out of five Australian households is using solar energy for their electricity and hot water. Moreover, many have discovered the benefits of solar lighting, which not only gives a soft and attractive glow, but using this lighting option also enables you to save on your energy bill.

Solar lighting does not require cords or wires, which makes them safe to use in the house. They're also inexpensive and don't require mains power, and its size makes it ideal for DIY solar lighting projects that are very easy to make and useful for the home. Here are a few budget-friendly projects that will brighten up your home and garden with solar lights.


1. Mini lighthouse lights
These mini lighthouse solar lights will look great in your garden. To make these, paint three to four clay pots ranging from small to large with white or red paint, and paint a few windows and a door using black paint. Once the paint is dry, stack them up, making sure that the smallest is on top. Glue all the pots together and put the solar light on top.

2. Mason jar centrepieces 
You can repurpose mason jars and make beautiful lighted centrepieces out of them. To make, hot glue some glass gems to the mason jar until it's fully covered. Place your solar lights inside the jars and cover. Make about four to five centrepieces to give your next dinner party table a little something extra.  

3. Miniature world solar lights
The idea is to create a tiny world inside the mason jar and light it up with a solar light lid. Simply fill the bottom of the jar with a bit of garden soil, tiny pebbles, or clay, then put anything that you like inside the jar - it can be a tiny table and chair with minuscule tea cups or wine glasses on the table to mimic the look of a bistro, or a plastic tree surrounded by a few plastic animals and flowers for a nature scene. Cover the jar with a solar light lid and charge in the sun for a few hours.

4. Lit up home address sign
You'll need a lamp with plexiglass panes, some opaque white shelf liners, a solar light, and self-adhesive vinyl numbers. Cut the liners to match the size of the panes and stick them to the panes using a hot glue gun. Stick the vinyl numbers to one side of the lamp and place the solar light inside before hanging the lantern in your front yard.

These are just a few easy DIY solar light projects that won't cost you a lot as the materials can be bought from any craft store for just a few dollars. Apart from these crafts, you can also try using some old bottles, cans, and plastic containers to make efficient and beautiful lighting for your home and garden.
Author: Jackie Edwards
To find out how much you could save on your energy bill, please enter your postcode here or call us on 1300 957 721