2016 Business Conferences You Should Attend
Building a business on your own can be difficult. Even if you have all the passion, knowledge, drive and determination needed to make it succeed sometimes a little extra is what can really make your business a success. With numerous business conferences taking place around Australia in 2016, the little extra that you need could be closer than you think! We've compiled a list of some of the best business conferences taking place in 2016 so that you can begin planning which you want to go to. Whether you own a shop in Canberra with a workforce of twenty or you are the landlord of a pub in Victoria with a team of five, we're sure that you will find any of the following conferences useful for picking up tips and networking.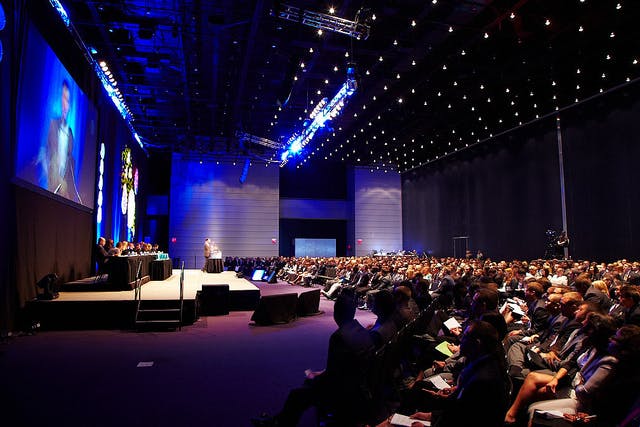 World Business Forum 25th & 26th May 2016
The Event Centre, Sydney
With speakers including Sir Richard Branson, Nicholas Negroponte and Rita McGrath the World Business Forum 2016 is a must visit for any business owner or aspiring entrepreneur. The conference has been running for eleven years and aims to provide a source of inspiration to any business owners wanting to build a better business. With a diverse range of speakers discussing a variety of business related topics, there is sure to be something to takeaway no matter what field your business is in.
Connect EXPO 19th & 20th April 2016
Convention & Exhibition Centre, Melbourne
With a focus on 'disruptive and emerging technologies' and boasting being Australia's fastest growing business event, there is only one place that business owners new and old should find themselves on the 19th and 20th April 2016; the Connect Expo in Melbourne. The conference allows owners and senior executives to come together to network, learn and form partnerships and consists of a tradeshow combined with a conference program.
CeBIT 2nd-4th May 2016
Olympic Park, Sydney
The place to be for any business owners from start-ups to well-established is CeBIT Australia; a business event focused on business solutions being solved via technology. The event will feature twelve technology conferences, over 350 business technology exhibitors and a number of social functions, so there will be something for business owners to learn at every corner!