Make it Cheaper is proud to be in the top 10 companies in Best Places To Work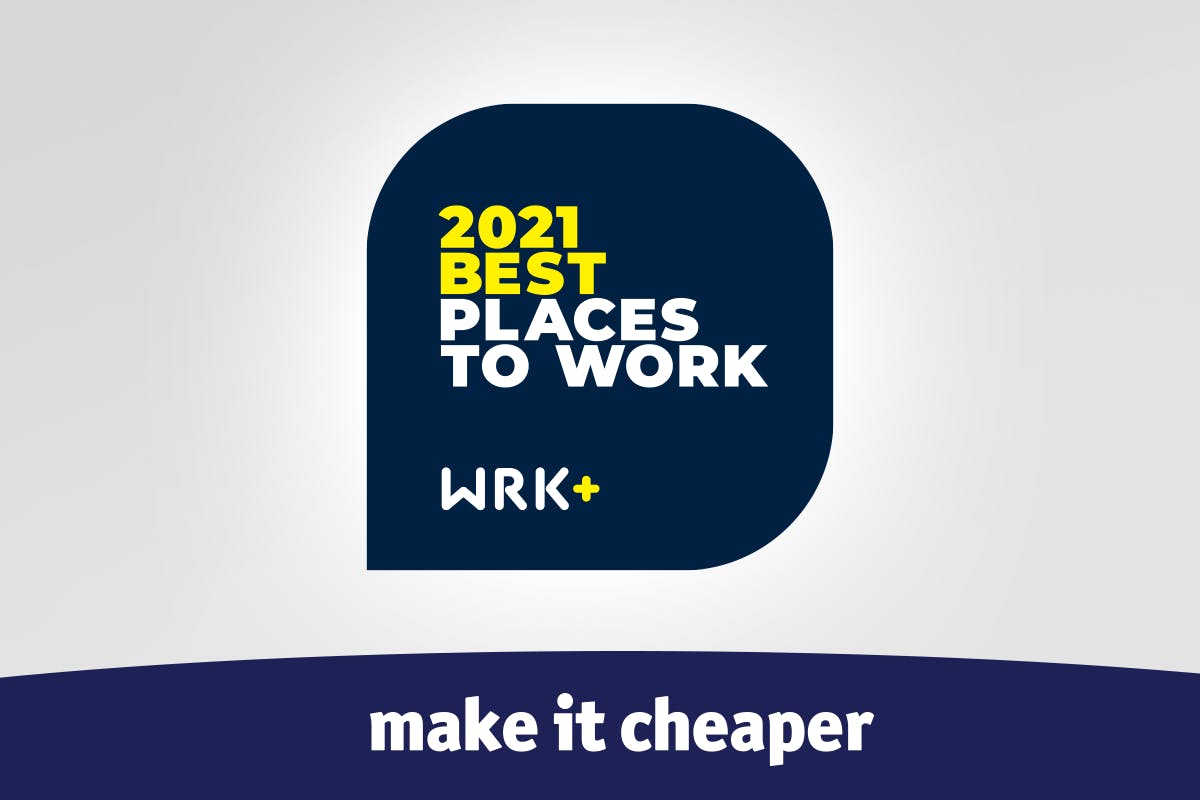 Make it Cheaper is proud to have been ranked #10 for companies with under 100 employees in Australia in the 2021 Best Places To Work awards.
On receiving this award, Make it Cheaper's CEO Fred van der Tang said ' This is a huge privilege, not only are we fanatical about helping Aussie businesses save time & money, but it is also recognition of the fantastic culture and workplace at MIC. We care about our team and our DNA is at the heart of everything we do.'
Find out what makes working at Make it Cheaper so special and what job opportunities there are for you.
View our current career opportunities